Central Pattaya - Signature Sweet 2023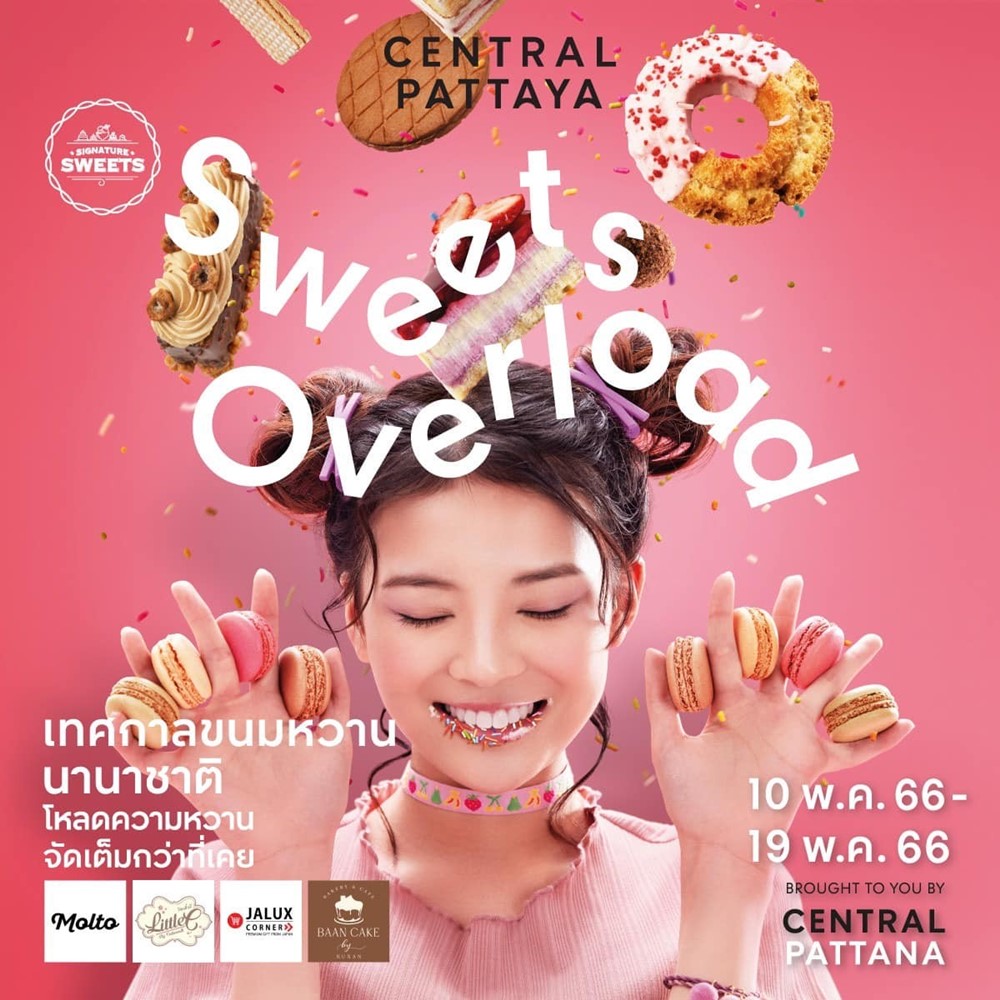 Indulge in an overload of sweetness at the International Dessert Festival, where you can savor the taste of endless sweetness. This event offers over 100 dessert, bakery, ice cream, and beverage brands, providing the ultimate sweet experience.
Enjoy delectable treats from Little C, Tokyo Sweets, Molto Gelato premium ice cream, Jalux Corner, Tamayaki Taiyaki Fish Snack, Tao Uan Ancient Snack, 10 WON PANG, Np opanyaki, Matsuri Sweets, Okashi by Fah, Based on baker, MinCandy, Butter Brownie, Baan Cake, Lily's Sweets, Kalamae Ban Khun Yai, Wela Saimai, Mrs. Soft Bread, and freshly squeezed juice by Boll..
Join us from 10th to 19th May 2023 at the Promotion Hall, 1st Floor, Central Pattaya Shopping Center for an unforgettable experience.