Let's Change the Way We Travel in Thailand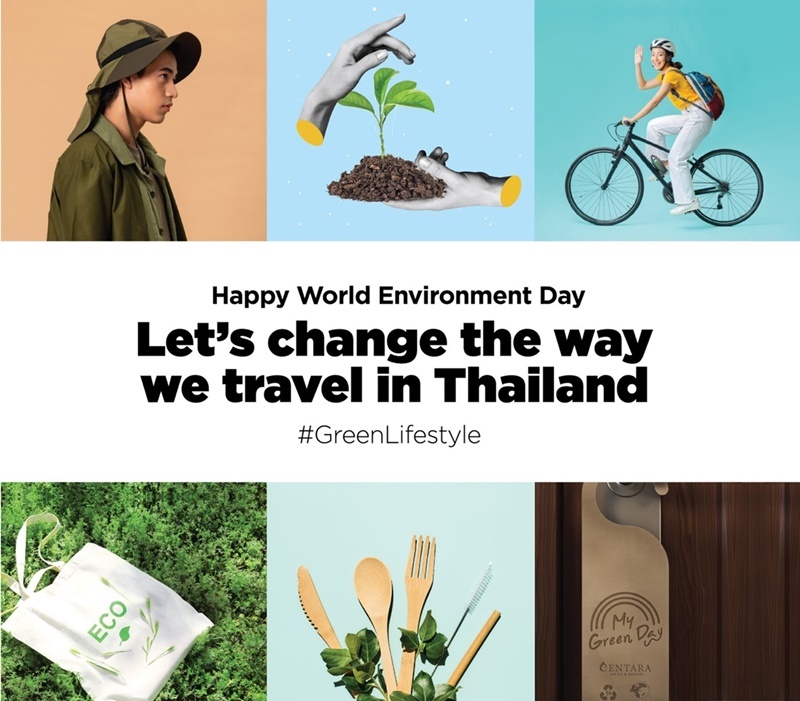 Happy World Environment Day! Here are some ideas to celebrate and contribute to the environment on this special occasion, fulfilling your long-awaited holiday cravings.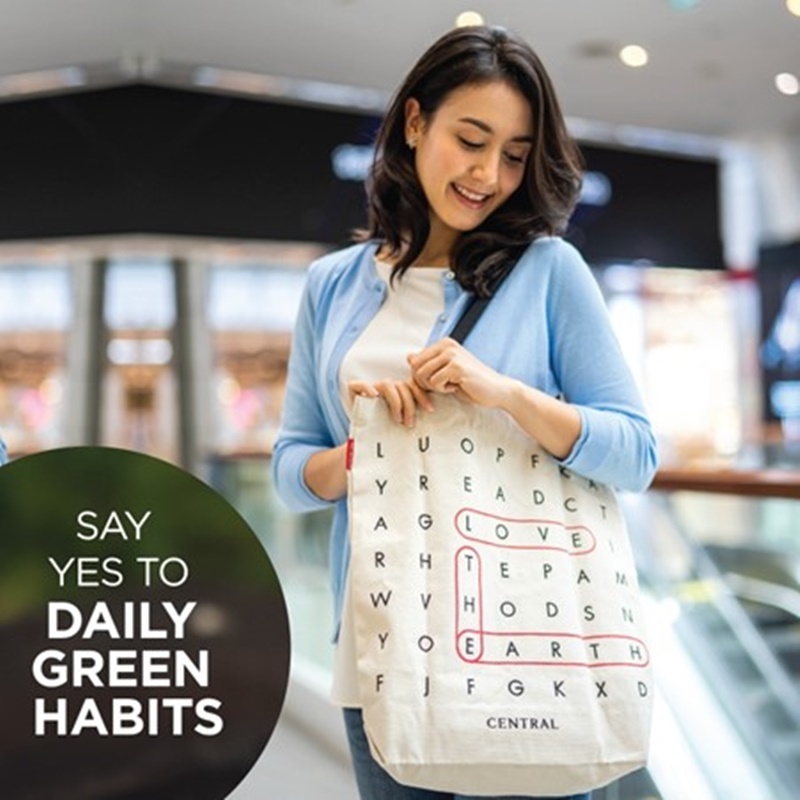 1. EMBRACE DAILY GREEN HABITS
Adapt your travel sustainably, an easy and simple way to green up our world. Be aware of sustainable development and take responsibility for your consumption.
For example:
Use environmentally friendly transportation: utilise public sky train (BTS), bicycles, and walk more often
Choose an environmentally friendly bag for your shopping
Utilise a reusable water bottle or cup
Conserve water when it is not in use
Go for sustainable infrastructure by choosing to stay in buildings that prioritize renewable energy sources and promote energy and electricity efficiency
At Central Shopping Centers and Malls, nationwide are also powered by solar rooftop energy. We always remain conscious about environmental preservation by encouraging customers to be aware of the negative impact and promoting the use of fewer plastic shopping bags during their shopping.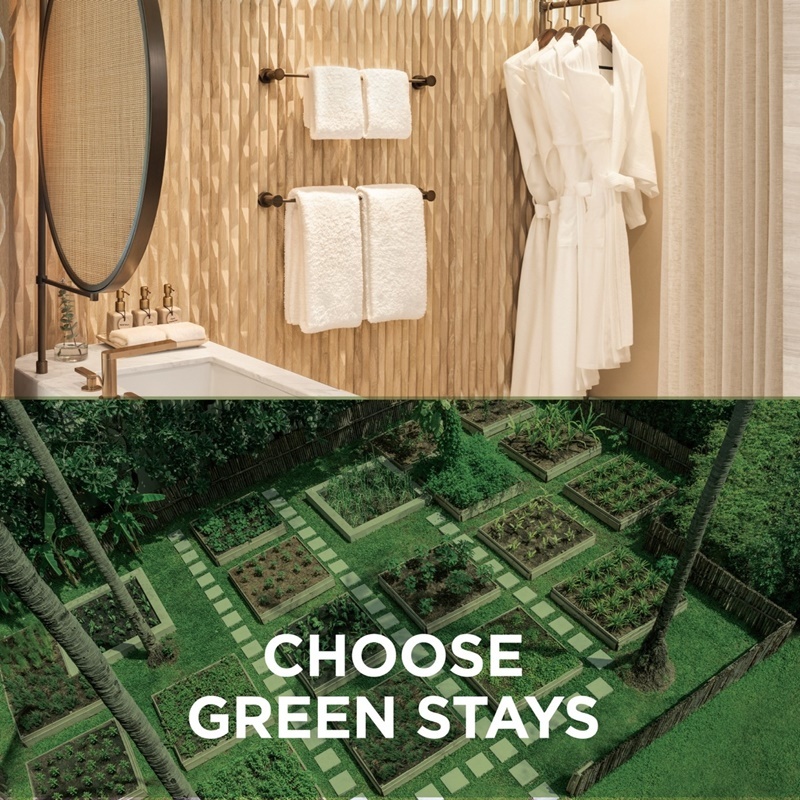 2. GREEN STAYS
Make a positive impact while enjoying your holidays!
Choose sustainable accommodation that provides positive impacts to the community and environment, such as minimising waste resources, contributing to the local community, and providing environmentally friendly amenity kits.
Our recommended stay: Centara Reserve Samui, a sustainable luxury hotel that is 100% plastic-free and converts food waste into biogas.
3. SHOP GREEN
Shop consciously Embrace sustainable fashion by following these suggestion listed below;
Avoid unnecessary packaging
Choose products crafted from sustainable materials, including reusable options.
Consider opting for second-hand items in your shopping choices.
Our Brand Choice: Good Goods x Earthology - Crafting products using recycled materials such as PET bottles and organic cotton under the concept of 3 Cs: Circular Material, Circular Design, Circular Community.
Locations
good goods at centralwOrld, Bangkok
good goods at Jing Jai Market, Chaingmai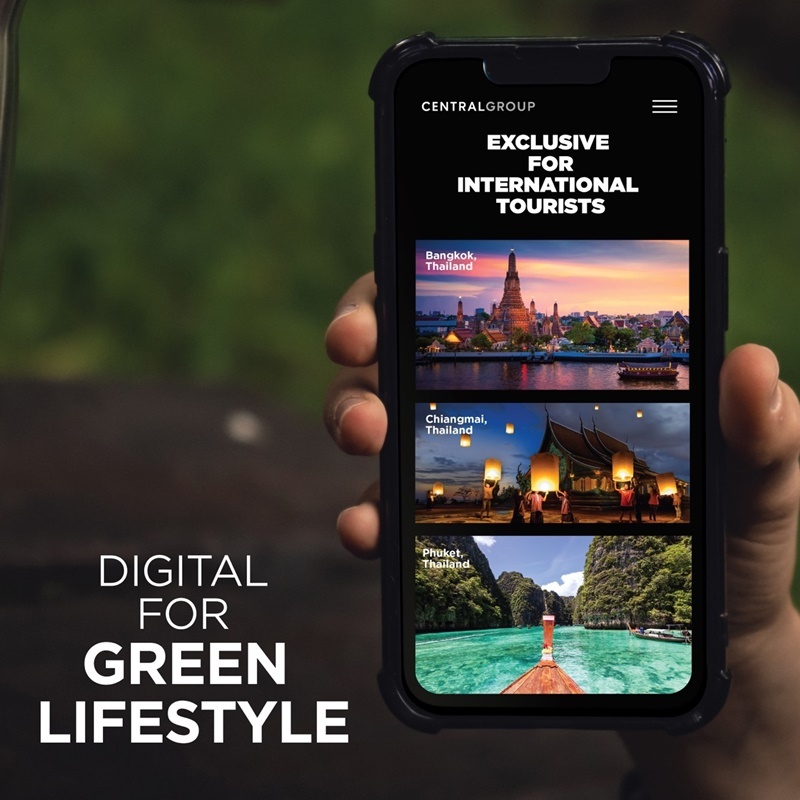 4. DIGITAL FOR GREEN LIFESTYLE
Go paperless whenever possible and use electronic devices when possible.
Our suggestion for those searching for Thailand travel information and privileges, visit: Tourist.centralgroup.com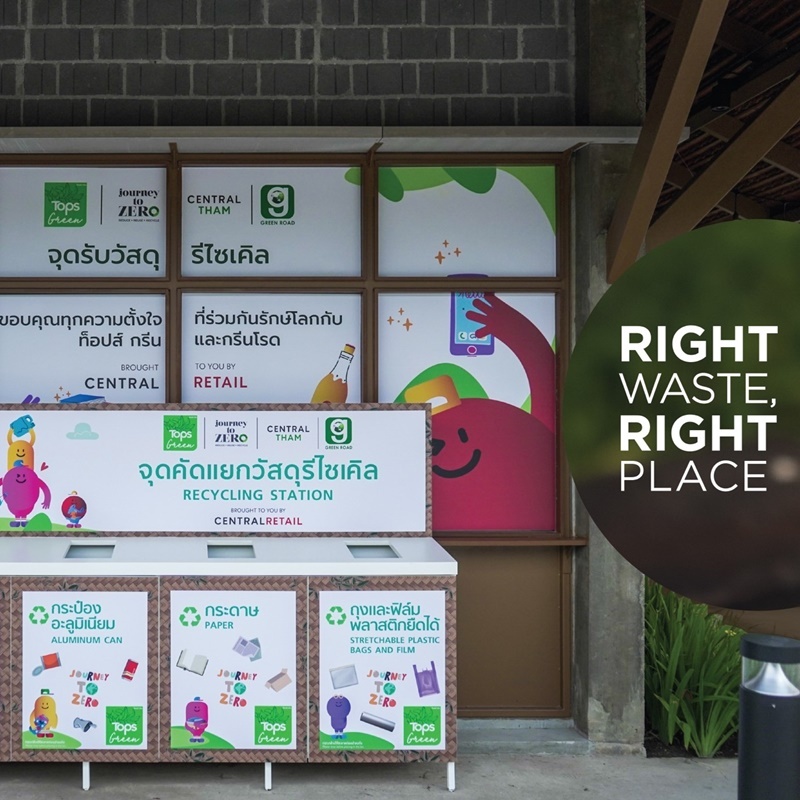 5. RIGHT WASTE, RIGHT PLACE
Make a difference by disposing waste into recycling bins and ensuring that waste goes to the right place.
Let's embrace a green mindset during our travels and inspire others to join the movement for change!