Level 4, Central Embassy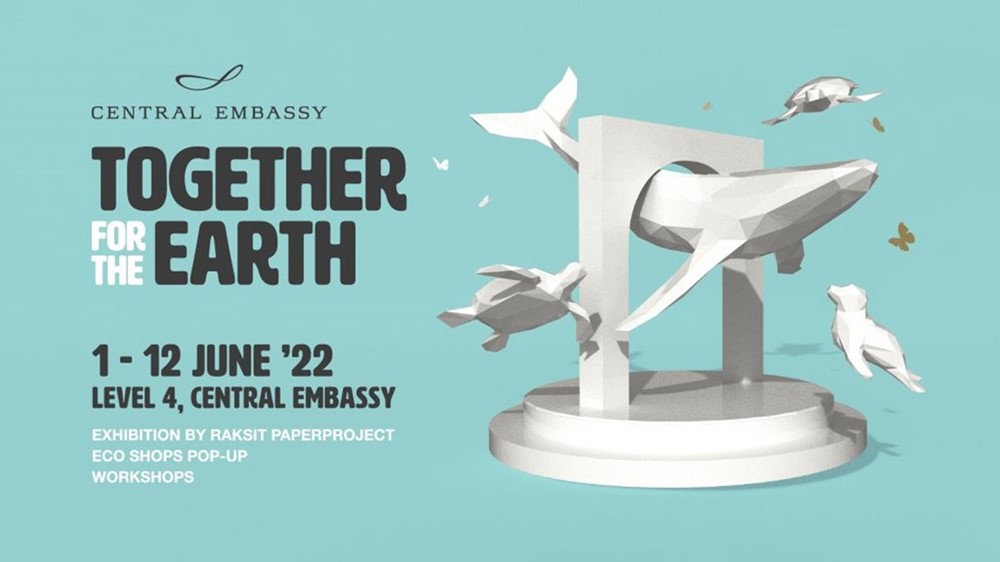 Pause. Breathe. Embrace and spread your love for Planet Earth in our celebration of the World Environment Day. Green up your life with nature-inspired paper art installations, eco-friendly pop-up shops and earth-conscious workshops.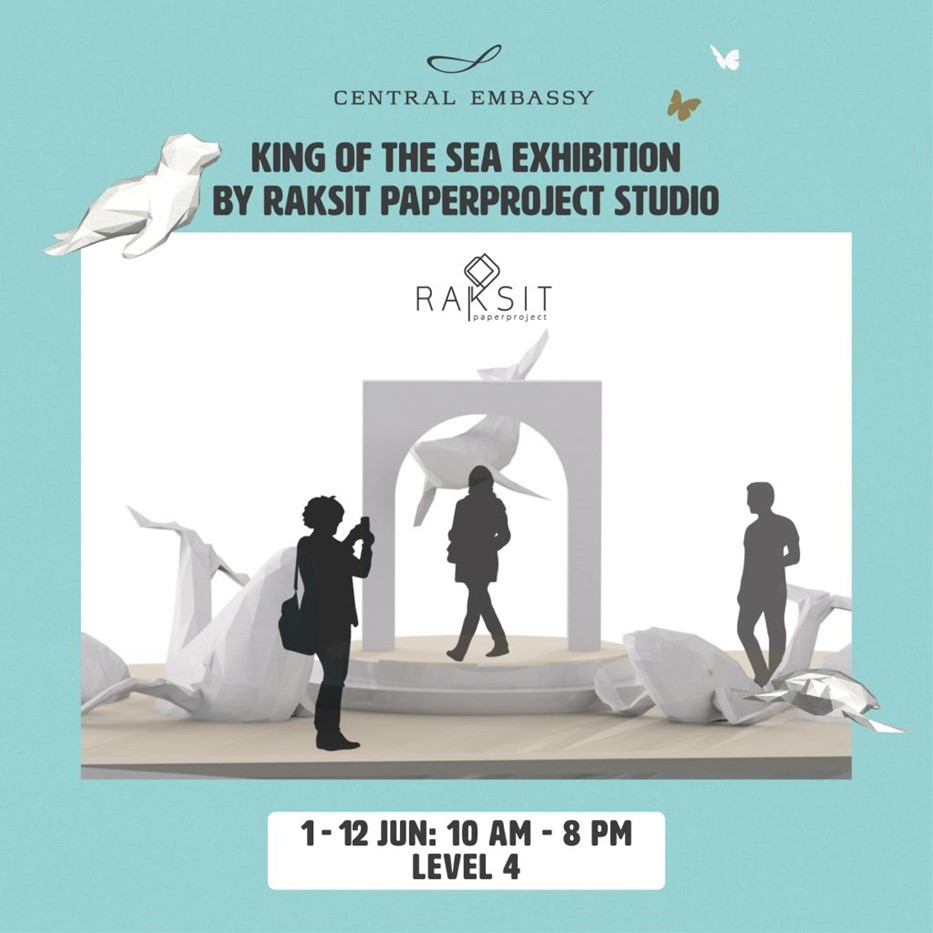 King of the Sea Exhibition by Raksit Paperproject Studio
1 June '22 – 12 June '22 | 10am – 8pm
Immerse yourself in the paper world of Raksit Boonnark and hear a warning cry from the endangered marine life.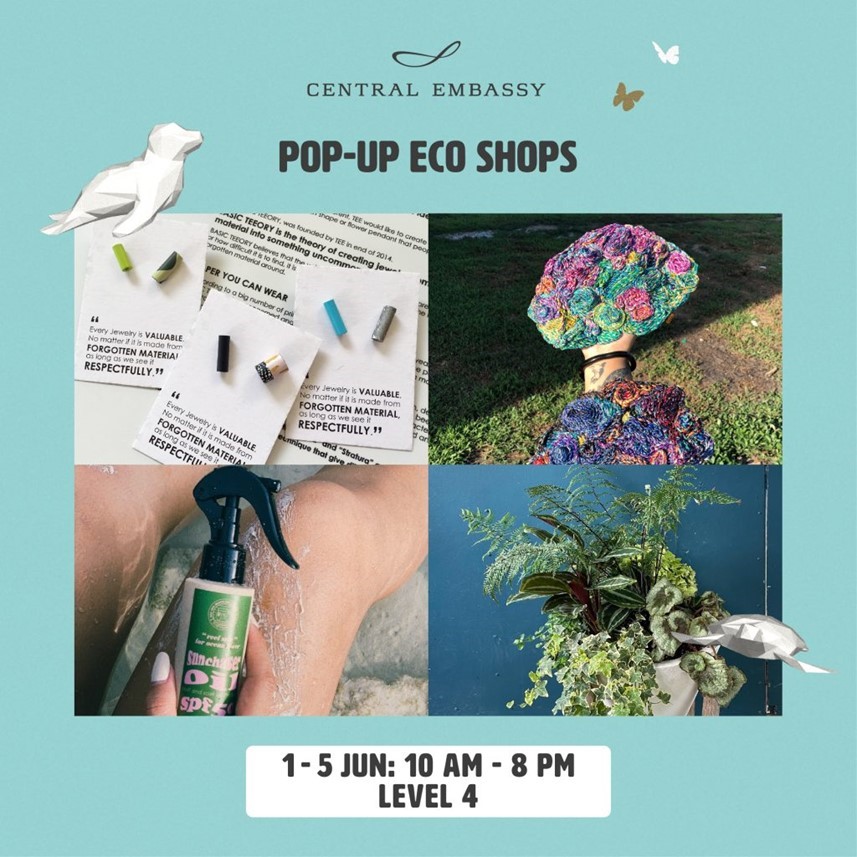 Pop-up Eco Shops
1 June '22 – 5 June '22 | 10am – 8pm
Show yourself (or someone else) a little love with our eco-friendly jewelry collection and gift ideas, along with houseplants for your green space.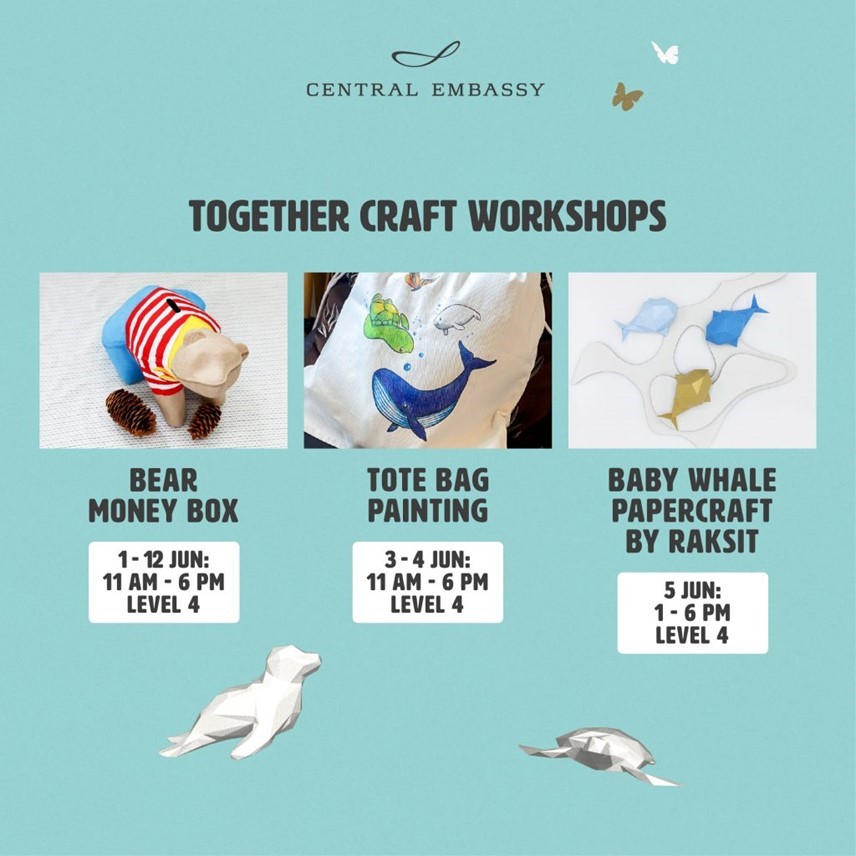 Together Craft Workshops
The helping hand starts with you. Make your donation to the Love Wildlife Foundation to start crafting your very own eco-gift or two.
Bear Money Box 1 – 12 Jun | 11am – 6pm
Tote Bag Painting 3 – 4 Jun | 11am – 6pm
Baby Whale Papercraft by Raksit 5 Jun | 1 – 6pm (any amount of donation to Love Wildlife Foundation)
#TogetherForTheEarth #WorldEnvironmentDay #CentralEmbassy