Jingjai Mahanakorn - The Finest Organic Produce from Local Farms Nationwide
In the heart of Bangkok's largest lifestyle shopping destination, immerse yourself in authentic local products at the annual Jingjai Mahanakorn in centralwOrld.
Event date: 21-25 June 2023
Location: centralwOrld: Eden 1, 2, and 3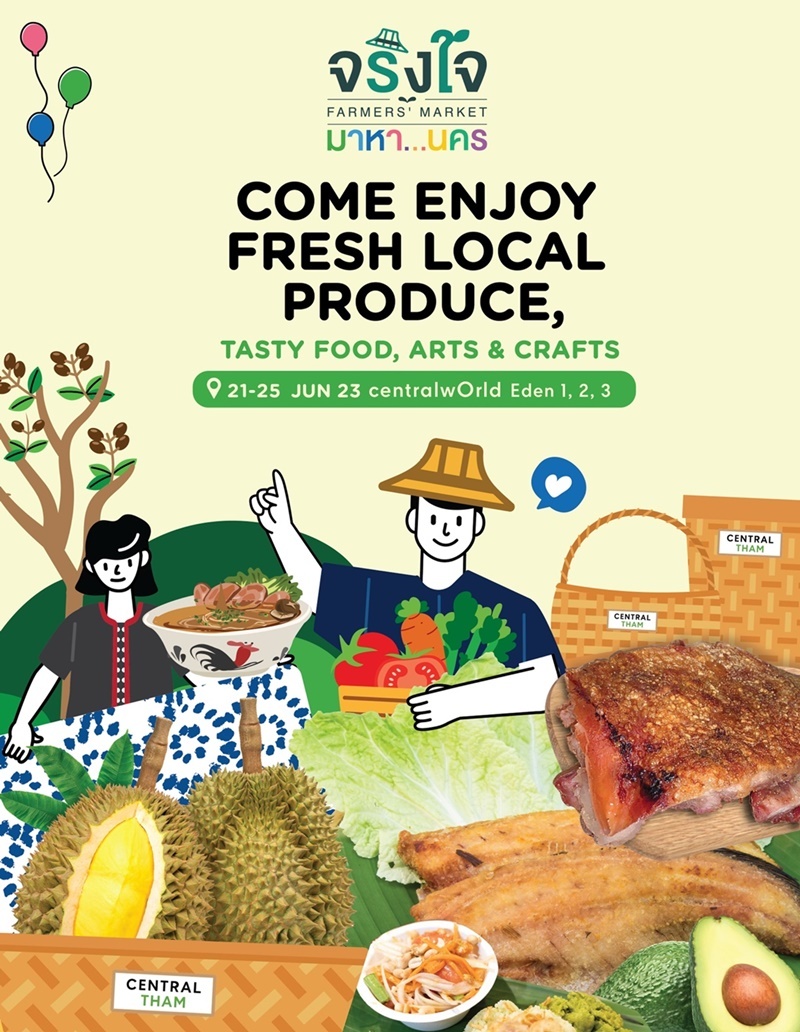 Come enjoy fresh and local produce, tasty home-cooked meals, and elaborate arts & crafts all in one location.
After savoring mouthwatering local dishes and grooving out to live music from SpicyDisc artists, discover a grand assortment of organic fruits, vegetables, coffee, and silk goods from local communities throughout Thailand!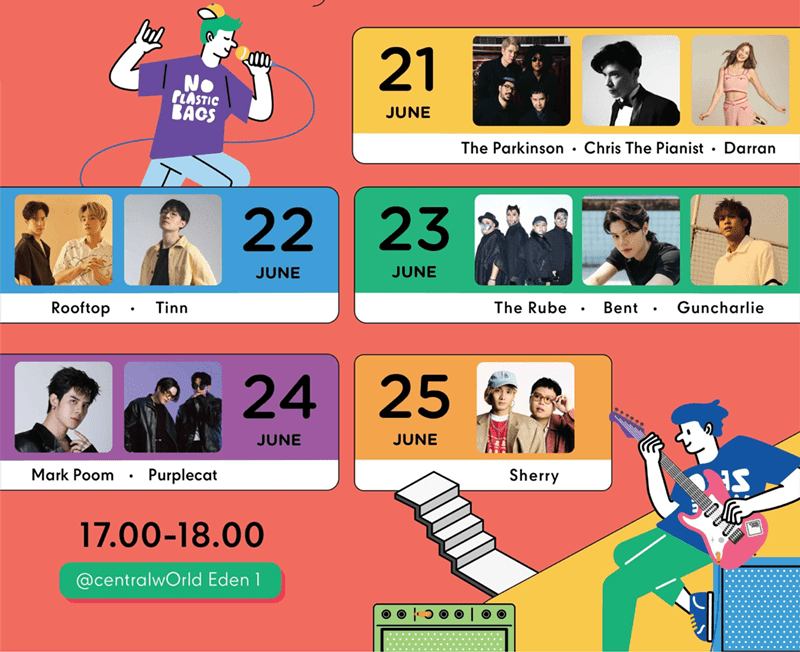 Don't forget to test out the workshops we offer all week: try a bead weaving course, paint funky designs on homemade room diffusers, learn how to create garden candles, and much more!
Upstairs, explore various sustainability projects from Central Tham, including the Mae Tha project in Chiang Mai and silk-weaving in Trang.
Finally, tour Good Good's on Eden 3 - Central Tham's line of authentic, contemporary, and sustainable designs imported from our local partners around the nation. Here, you can indulge in the finest coffee blends and authentic Thai tea from Northern Thailand. The Jingjai Mahanakorn Farmers' Market will be held on 21-25 June 2023 @ centralwOrld: Eden 1, 2, and 3.