Thai Tea Delights: Exploring CentralwOrld's Top-7 Destinations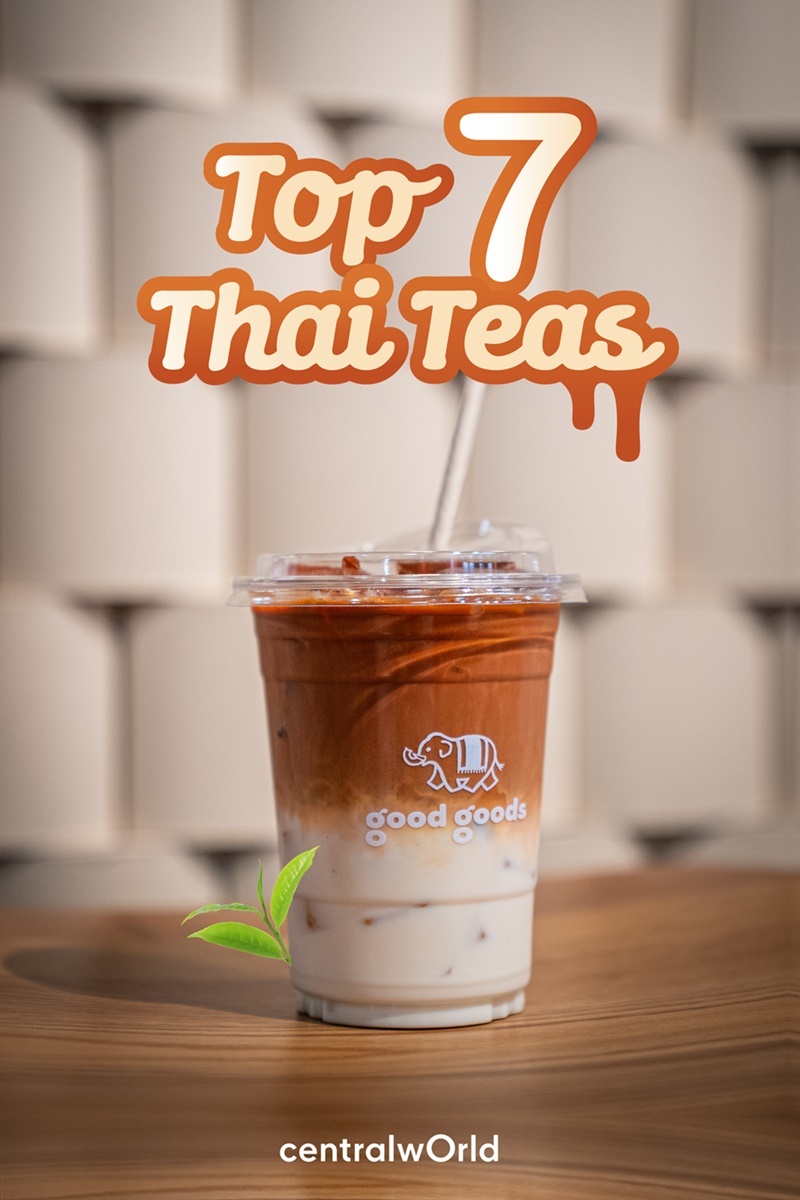 Good Goods - 1st floor @centralwOrld
Amidst centralwOrld's Good Goods sits a charming café with a generous selection of drinks. However, the true standout is their Thai Tea. With its fresh and earthy fragrance, this tea was delightful. The serving of whole milk that sank to the bottom of the cup perfectly complimented the unique Ceylon tea flavor.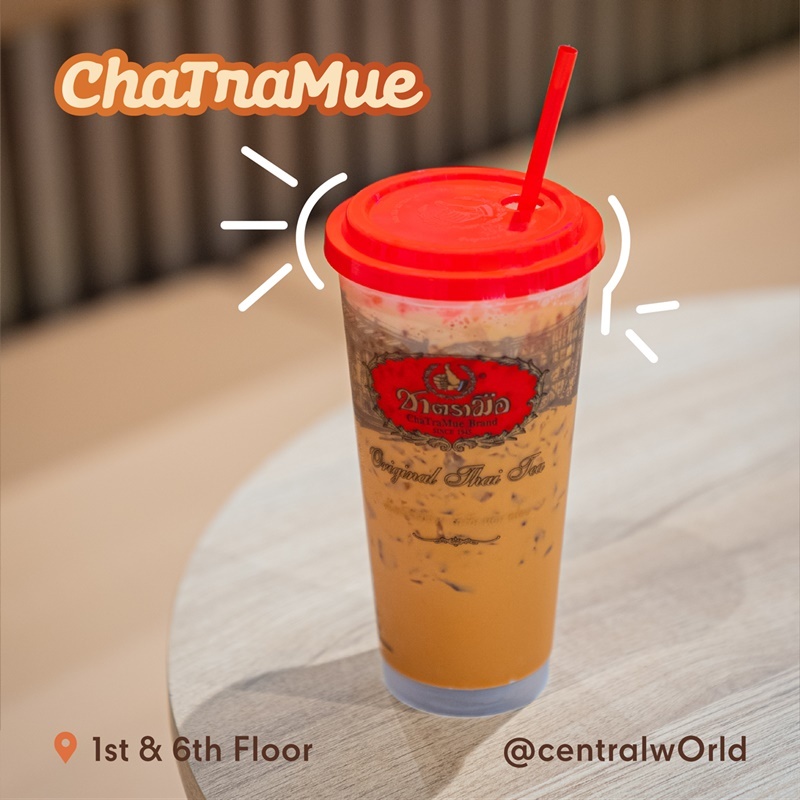 ChaTraMue - 1st and 6th floor @centralwOrld
A favorite amongst tourists and locals alike. ChaTraMue's use of condensed milk and red assam tea offers a different, yet pleasant spin on the Thai Tea. This tea was certainly richer, yet the condensed milk perfectly harmonized with the tea leaves. Luckily, ChaTraMue also offers instant tea powder to make your own delicious cup of tea at home.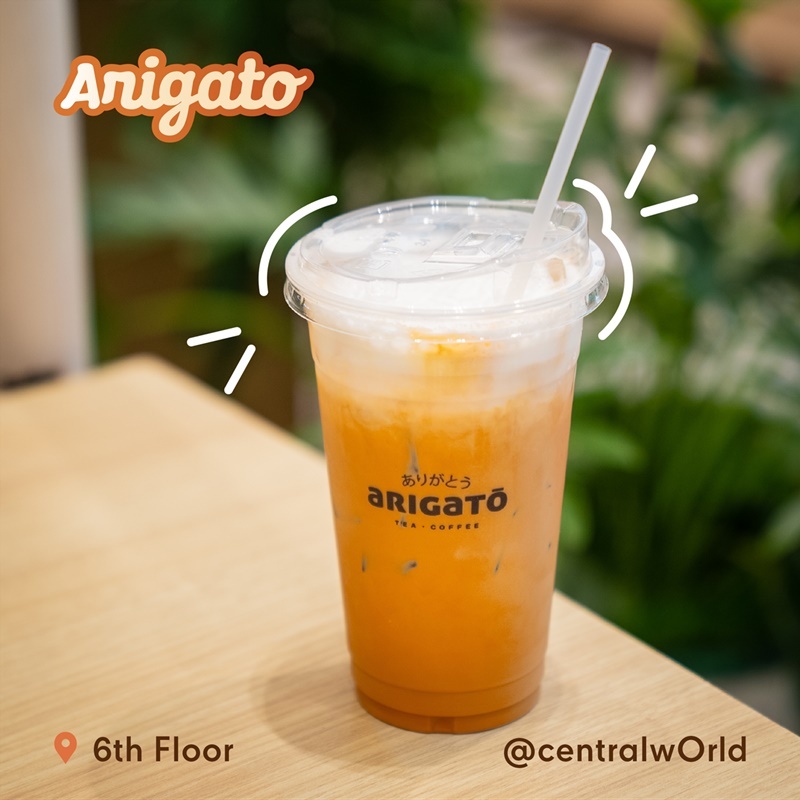 Arigato - 6th floor @centralwOrld
For those seeking a change of pace, seek out the Japanese twist on Thai Tea found at Arigato in Top's Food Hall. This Thai tea was aesthetically pleasing as the milk distinctively sat on top of the cup. Further, the aroma was delightful, and the tea had just the right amount of richness. Arigato also offers a range of delicious desserts to snack on!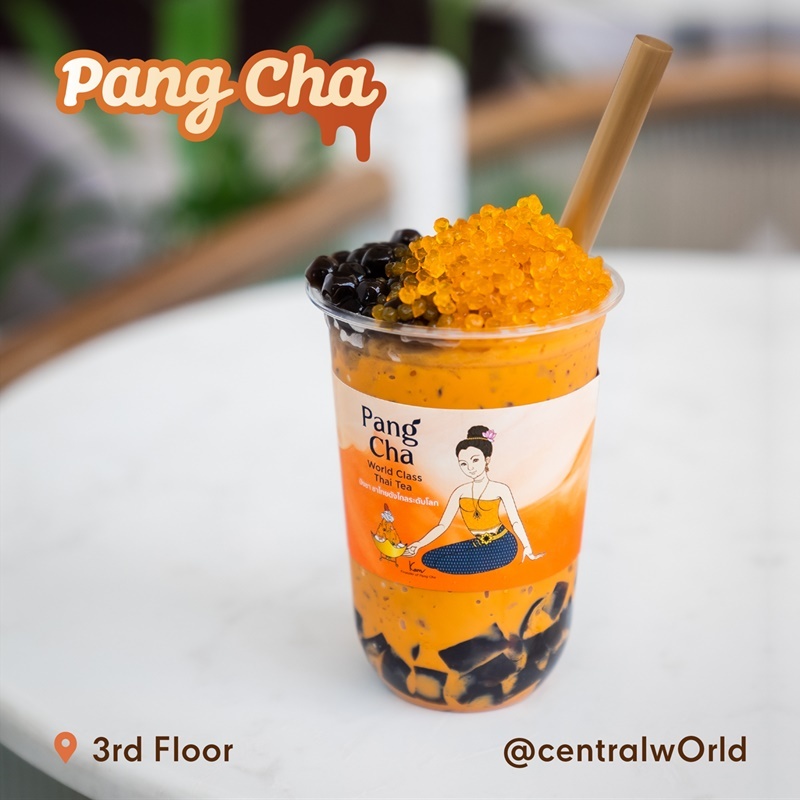 Pang Cha - 3rd floor @centralwOrld
A renowned Michelin-star destination exhibiting a charming European café ambiance. Their Thai Tea offers an exceptional presentation with three variations of tapioca: one honey and black tea-based, one Thai-tea flavored, and a layer of grass jelly tapioca at the drink's base. The combination of whole and condensed milk resulted in a perfect balance of richness and refreshment. A visit here is highly recommended.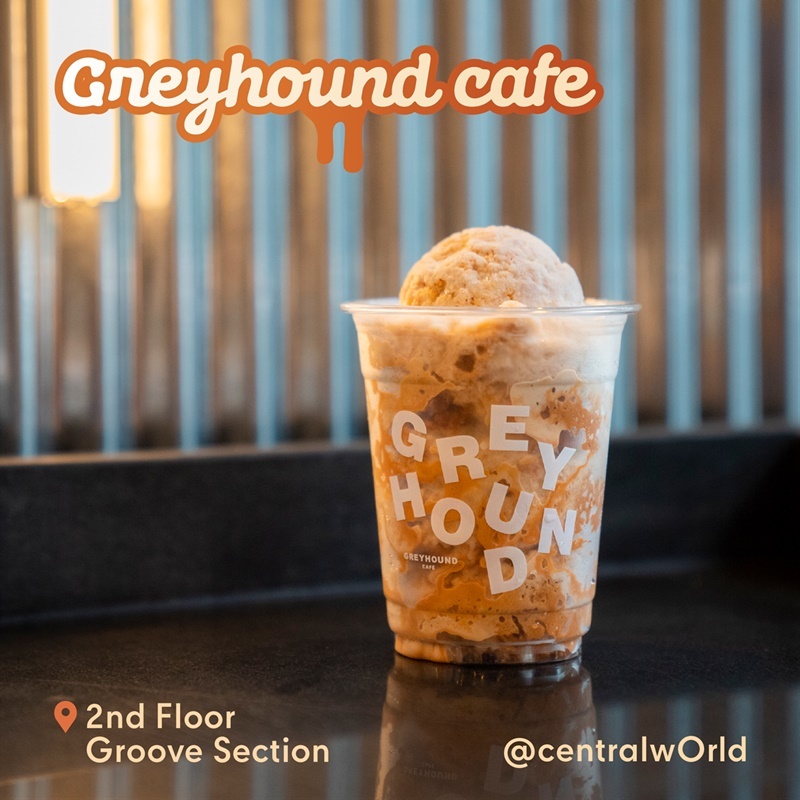 Greyhound - The trendy Groove section @centralwOrld
A must-visit destination. While Greyhound excels in delectable Thai cuisine, they also offer a delightful twist on traditional tea: Thai tea-flavored shaved ice. Served as a generous portion of orange shaved ice adorned with a drizzle of evaporated milk, Greyhound crates a refreshing dessert that perfectly captures the essence of traditional Thai tea.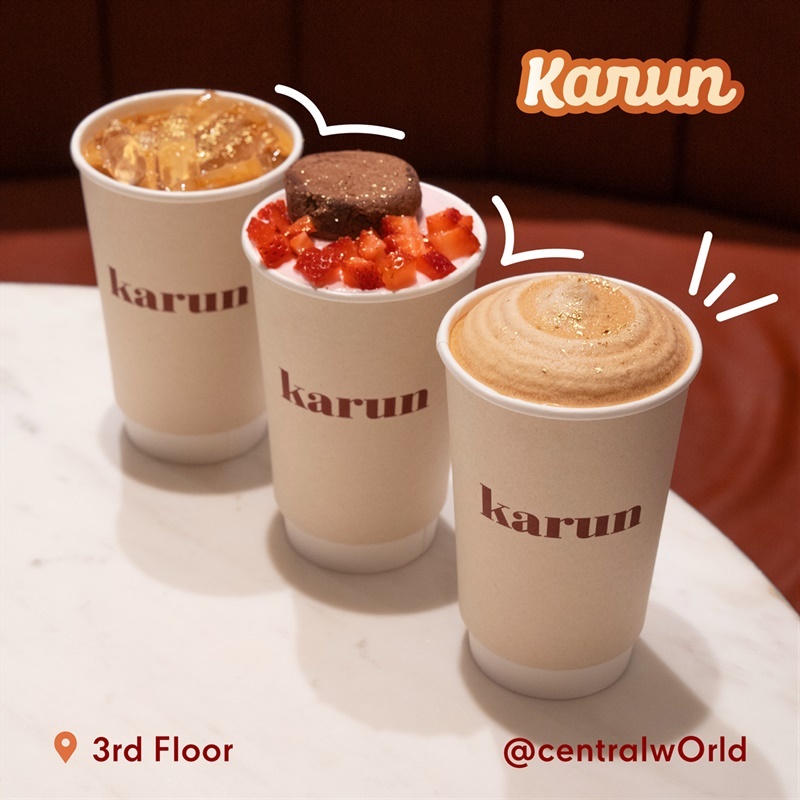 Karun - 3rd floor @centralwOrld
A hidden gem for tea lovers on the lookout for a refreshing drink. While the Nom Yen Cacao and Thai tea-flavored shaved ice were delicious, the original Thai Tea was the standout. The drink is topped with shimmering gold flakes and comes with a fancy gold straw. Sipping on this creamy and sweet tea feels like pure indulgence.