Introducing Floresta Where Luxury Meets Nature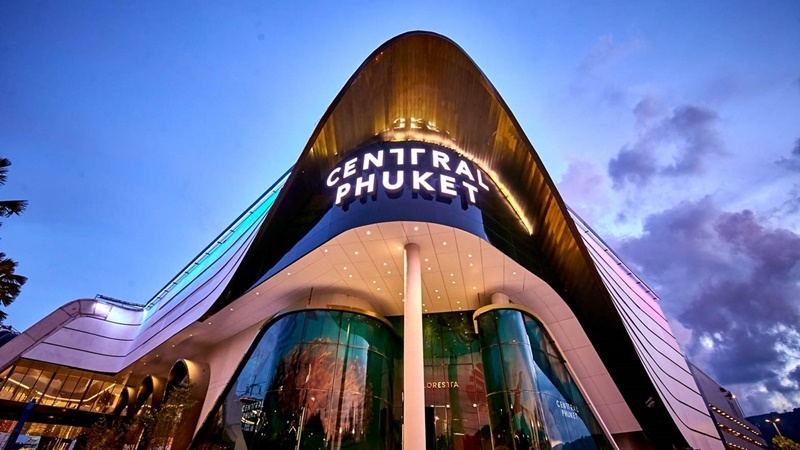 The concept of "Luxury Meets Nature" that combines with living and nature through the dazzling designs, Decoration that presents through the story of literature, modern architecture and the nature interleaves around the shopping center reflected the concept "Rain Forest" proudly to warm welcome both of Thai and foreigner tourists.
The Enchanted Garden
1 Floor, Floresta wing
The Enchanted Garden simulation of the great Indra resides in Tavatimsa Heaven with magnificent decorations. This design presents through the story in contemporary style Create by Thai artists Korakot Aromdee.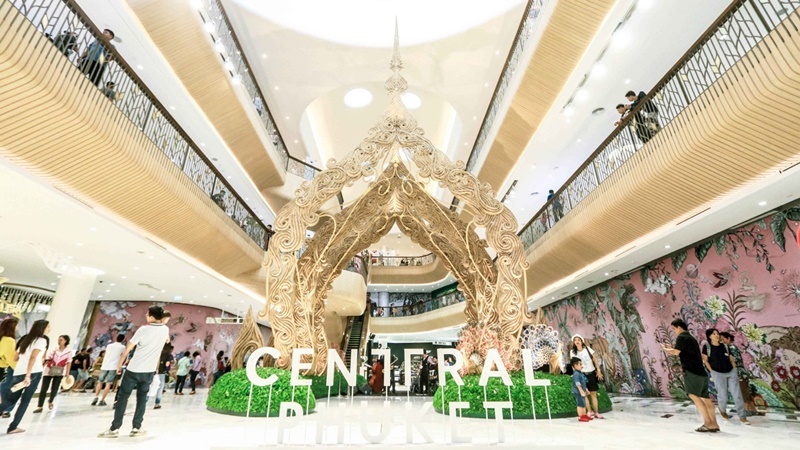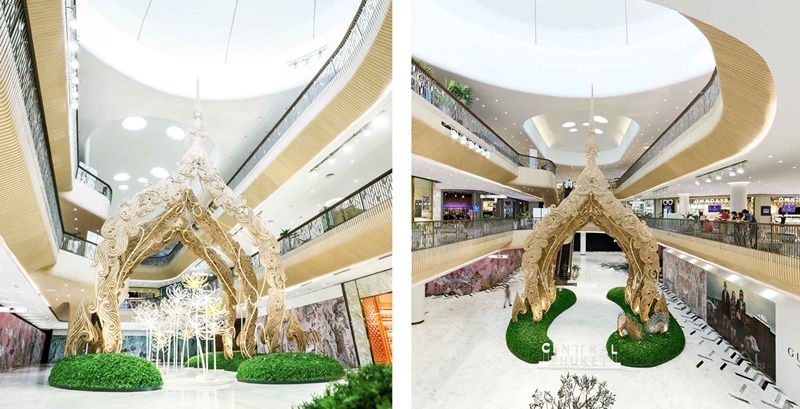 Rakang
G Floor , Floresta wing
Rakang is the art work point that combines with Thai art. The proportion of the bell based on the thai ancient style, Thai people believe that the bell is the sound of heaven If anyone hears will reassure in the mind. Rakang will be a beautiful photo point when the tourists entered the shopping center.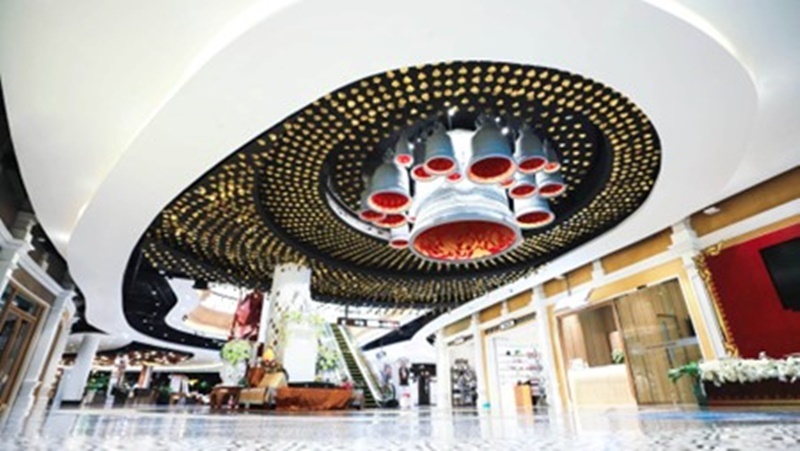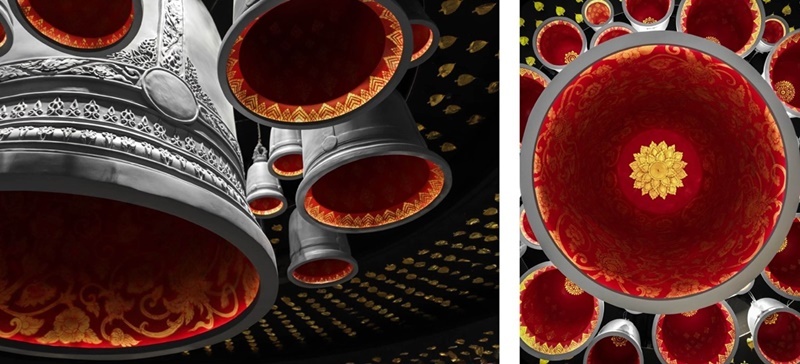 The Great Epic
G Floor , Floresta wing
RAMA and Tos-sa-kan the large size like a 2 floor building sculpture of Thai Ramayana which is another beautiful landmark.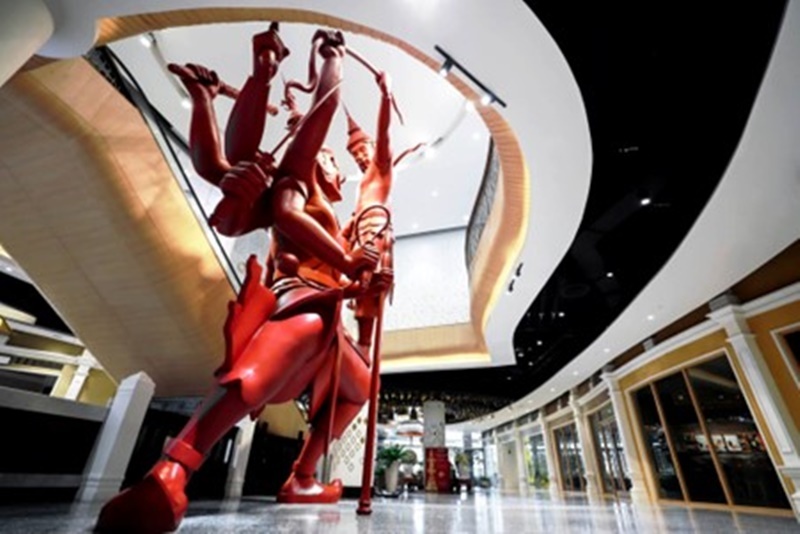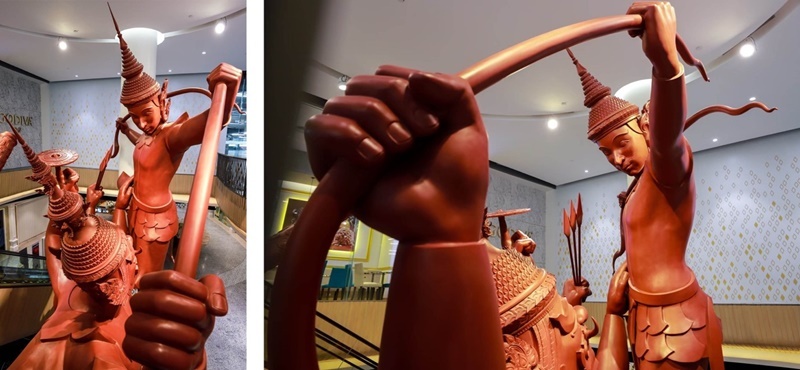 Tales of Thailand
G Floor , Floresta wing
A new tourist attraction that combines the architecture of Thailand by simulating the atmosphere of the floating market. Enjoy shopping and food from the boat more than 30 stores and photo spots that should not be missed when visiting the Central Phuket Shopping Center is the largest model ship Tales of Thailand, anyone must visit to come and take photos.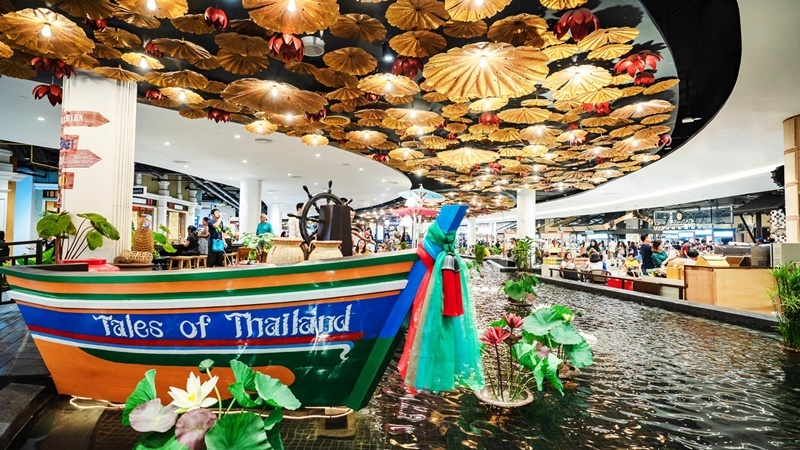 Cocoon
1 Floor & 3 Floor, Floresta wing
One of Phuket's identities in fishery and woven handicrafts inspires the concavity of the ceiling. Moreover, it also was designed by Sino-Portuguese architecture. When looking from the 1st Floor, you will see the luxury with golden wooden frames as fishing net which catch fish in the sea.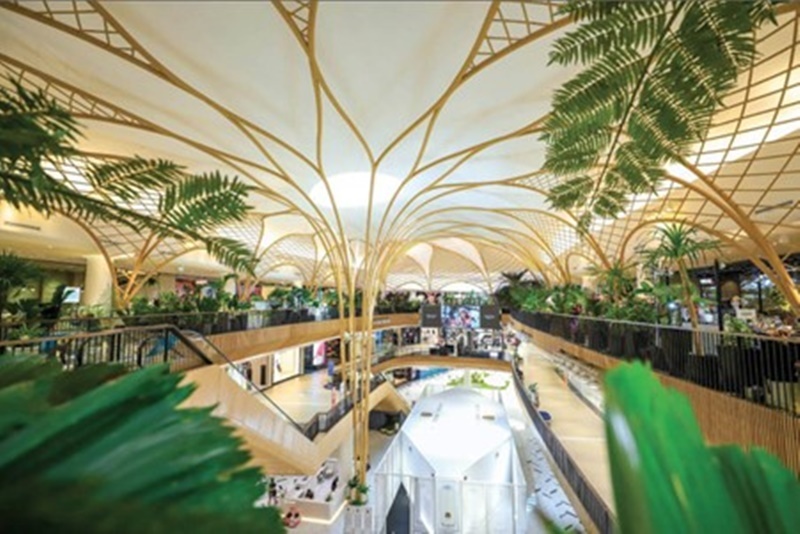 Sky walk Floresta - Festival
2 Floor , Floresta & Festival wing
Central Phuket shopping mall has a connecting bridge on the 2 Floor (Floresta side and Festival side). It was designed to provide convenience for customers to walk and shopping. The connecting area will be decorated with trees on both sides, also has an event to decorate the theme for customers who traveled through the year.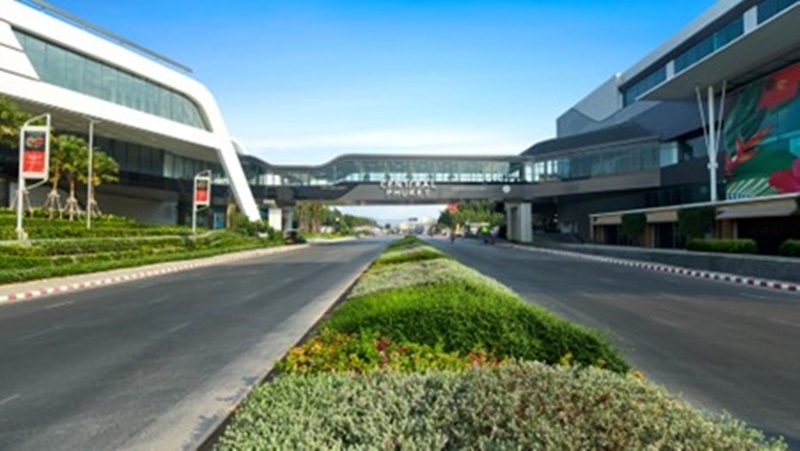 Thai Music Performance Show
G Floor , Floresta wing
Another highlight that doesn't miss when coming to Central Phuket Shopping Center. When tourists entering the Bell area on the ground floor. Tourists will see Thai music performance (Thai Hammered Dulcimer music) to welcome tourists with songs from Thai literature all the time.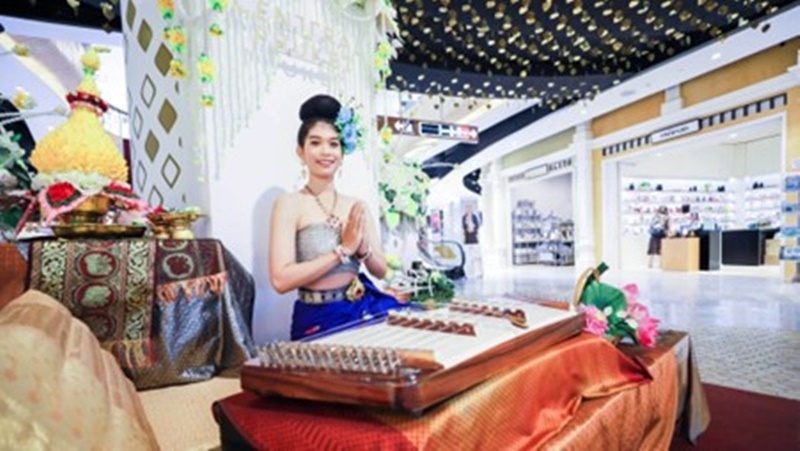 Don't forget to come across a new shopping center, the answer of a various traveling style in downtown Phuket at Central Phuket shopping center.