centralwOrld - Heliconia Food Festival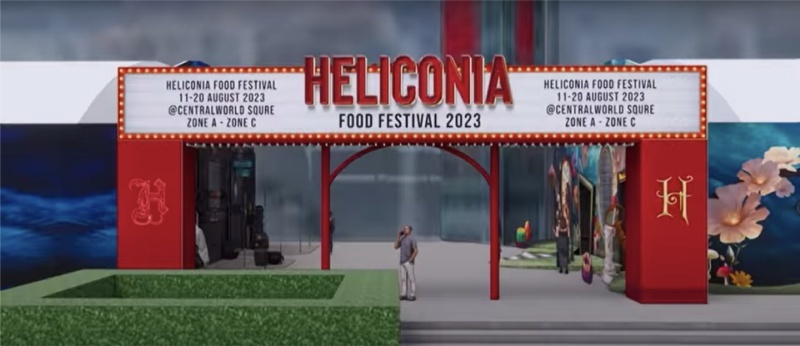 The "Heliconia Food Festival" will take place from 11th-20th August 2023 at CentralwOrld.
One of the largest food festivals in Thailand which gathers over 70 renowned Celebrity Chefs from famous cooking reality shows, including the Master Chefs Thailand, Top Chefs, and Iron Chefs. The festival will be divided into 3 zones with the theme of "Wonderful Magic Mountain Cave".
The first zone will be the "Appetizers", featuring Californian and salad styles. Focusing on seafood, appetizers, and snacks.
The second zone is the "Main course", decorated with a wizard-style with extravagant and magical dishes that still emphasize taste.
The final zone will be the "Dessert", decorated in various fantasy themes from different fairylands, ensuring that everyone entering each zone will be amazed and entertained.