centralwOrld - PORTER Pop-up in Town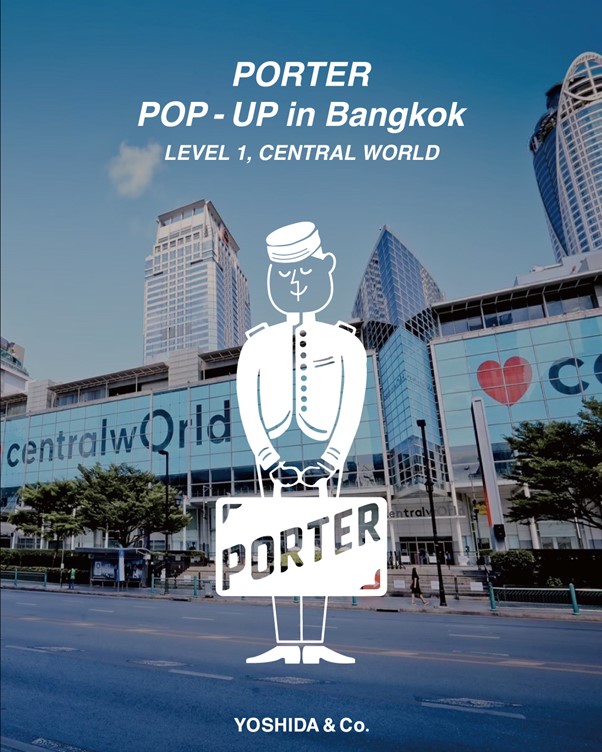 Location:1fl., Beacon zOne at centralwOrld
Date:Aug 25th, 2023 (Fri) – October 1st, 2023 (Sun)Hours:10:00-22:00
centralwOrld is one of the largest department stores in Bangkok, Thailand. It is a popular spot for both luxury and youth brands.
At the POP-UP SHOP, you will find "TANKER," synonymous with PORTER brand. We also have updated "SMOKY" collection for its 20th anniversary this year and "SENSES" firstly launched this time in Thailand.
In addition, we have 'POP-UP SHOP LIMITED ATM', the set of a circle pouch that can be worn around the neck like an accessory to carry coins or AirPod, and a square pouch that can hold notes and multiple cards. The original "STORAGE CABINET BLACK ver. / IRON BLUE ver.", a cover made by four craftsmen who sew PORTER bags and a steel frame filled with the outstanding skills of Made in Japan, will be on sale in limited quantities.
You will find other limited items available in addition to these at this POP-UP SHOP.