Central Chiangrai – Seesan Ka Sa Long: The Spirit of Chiangrai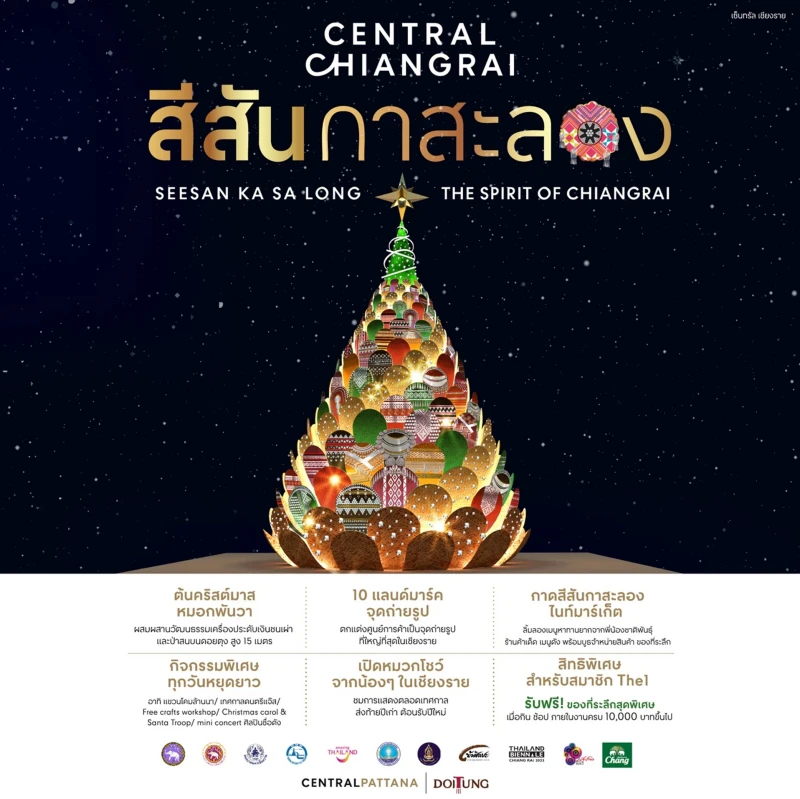 Colors of Kasalong 2023', welcoming year-end happy festival with 'Mok Panwa Christmas tree' at most spectacular landmark of Central Chiangrai from today until 31 January 2024
The 'Mok Panwa Christmas tree' in Thailand, under the concept of 'The Spirit of Chiang Rai: The Pride of Northern Thailand', which is based on the story of silver jewelry culture from six ethnic tribes and the abundance of pine forests on Doi Tung mountain. The Mok Panwa Christmas tree is a collaboration between Central Chiangrai and the Mae Fah Luang Foundation under Royal Patronage (Doi Tung Development Project).
The Colors of Kasalong Night Market is where you can taste various rare dishes from the six ethnic tribes of Chiang Rai and enjoy delicious food from well-known Chiang Rai restaurants in addition to enjoying shopping for ART & CRAFT products as souvenirs.
Enjoy beautiful songs, and watch the cultural performance of 'Shimmer and Shine' from the young people of Chiang Rai and take wonderful photos at more than 10 cool check-in points that look amazing whether during the day or night.
Enjoy special activities every long holiday such as Lanna hanging lanterns, a jazz festival, free crafts workshops, mini concerts from various popular artists and more exciting shows throughout the year-end festival in addition to street shows by the young people of Chiang Rai. Exclusive for The1 members: get a special gift when spending 10,000 baht and up on dining or shopping in the Plaza Zone.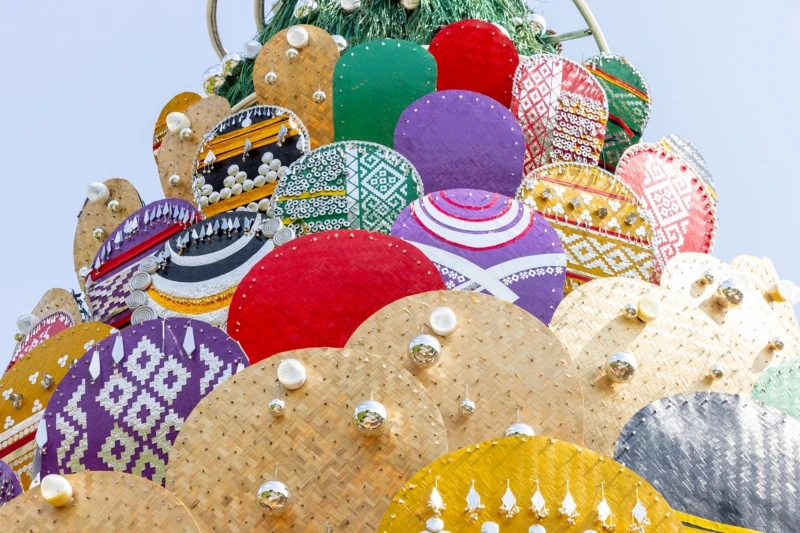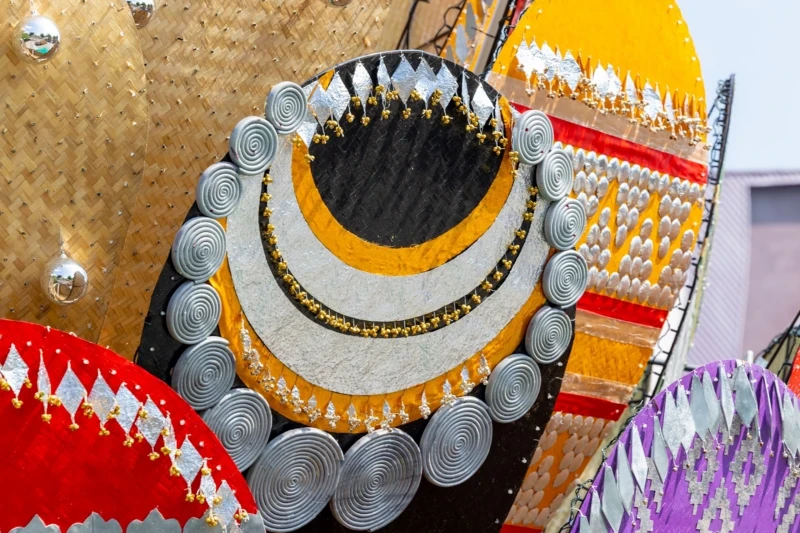 #CentralChiangrai #CentralChiangraixDoiTung #CentralPattana #TheGreatCelebration2024 #centralpattana #GlobalLifestyleDestination #CoCreatingWorldHappiness #thailandbiennale