A Guide to Eastern Thai Food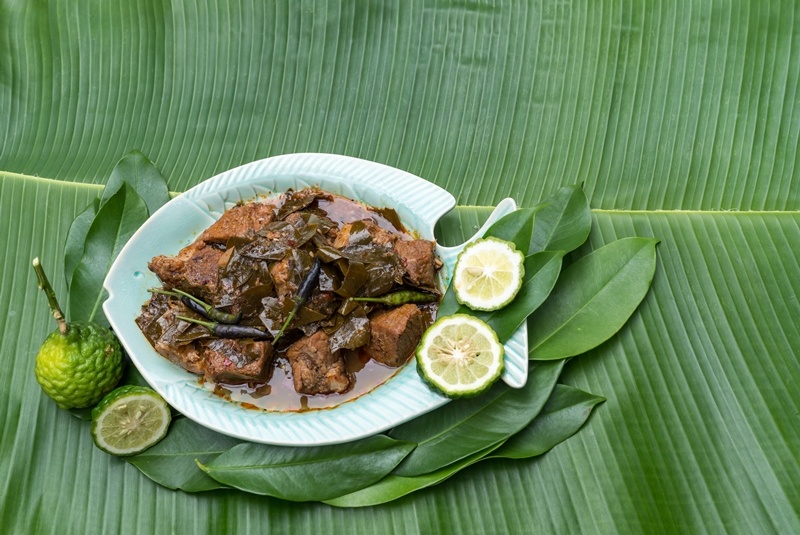 1. Gang Moo Bai Chamuang (Pork Belly Curry with Sour Chamuang Leaves)
This distinctive pork curry dish is inspired by a local herb called 'Chamuang'. The Chamuang plant is grown in tropical areas such as Chanthaburi, Rayong and Trat.
The Chamuang leaves and fruits give a sour flavour and act as a mild laxative.
The pork belly curry dish is not a coconut milk-based curry like any other Thai curry. However, the curry paste contains the main spices such as dried chillies, galangal, garlic, shallots, and fermented shrimp paste. It is a combination of sweetness, saltiness, and sourness that you sense from the Chamung leaves. The pork belly is preferably used as it is more tender when well-stewed. The most delightful way to satisfy your tummy with Gang Moo Bai Chamuang is to serve it on top of jasmine rice.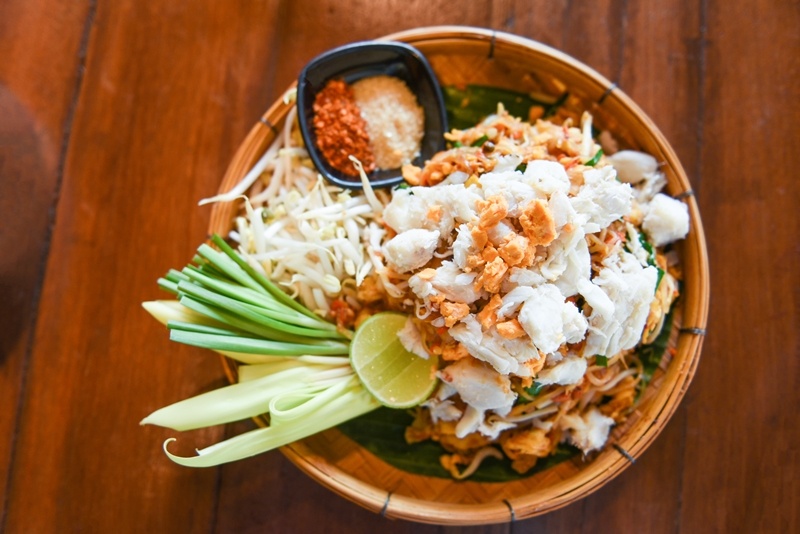 2. Sen Chan Pad Bpoo (Stir-Fried Rice Noodles with Crab Meat)
Sen Chan Pad Bpoo is not an ordinary dish that you'd come across, but when you are in the east of Thailand, especially in Chanthaburi province, sen-chan or Chanthaburi rice noodles are definitely a must-try local delicacy.
Sen Chan Pad Bpoo is like a sister of the much-loved Pad Thai but with just a little twist of fresh crab meat instead of prawns. Another thing that makes Sen Chan Pad Bpoo different from Pad Thai is its well-known use of cane sugar instead of palm sugar.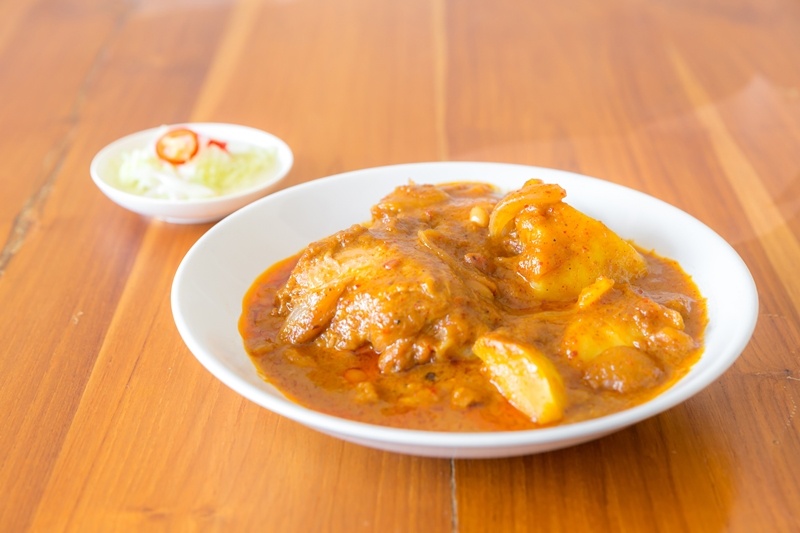 3. Massaman Gai Durian (Chicken Massaman with Durian)
It would be totally unforgivable not to mention this signature dish. When you are in the land of orchards, you have to give the famous Indian-influenced chicken massaman curry with durian (The King of Fruits) a go. This curry is widely popular in Trat and Chanthaburi. Unripe 'Monthong' Durian is generally selected to make this dish due to its fleshy and hard texture and lack of odour. When durian is well-cooked in the massaman curry, it will become soft and golden-yellow in colour.
Massaman is quite a rich flavoured curry and to make its curry paste requires plenty of spices such as cardamom, cinnamon, cloves, anise, cumin, nutmeg, shrimp paste, shallots, galangal, cilantro seeds, lemongrass, and white pepper.
Once cooked, all you need is a plate of rice to savour this creamy Eastern curry with its delightful taste of durian.