Non-Spicy Thai Food You Need to Try
Thai food can be incredibly spicy, especially for the uninitiated. But there will always be dishes on the menu that are safe to try, even if you have a very low tolerance for spiciness. The following examples of non-spicy Thai food are well worth trying on your visit, because they have the same original and unique taste of Thai cuisine - but without that fiery effect.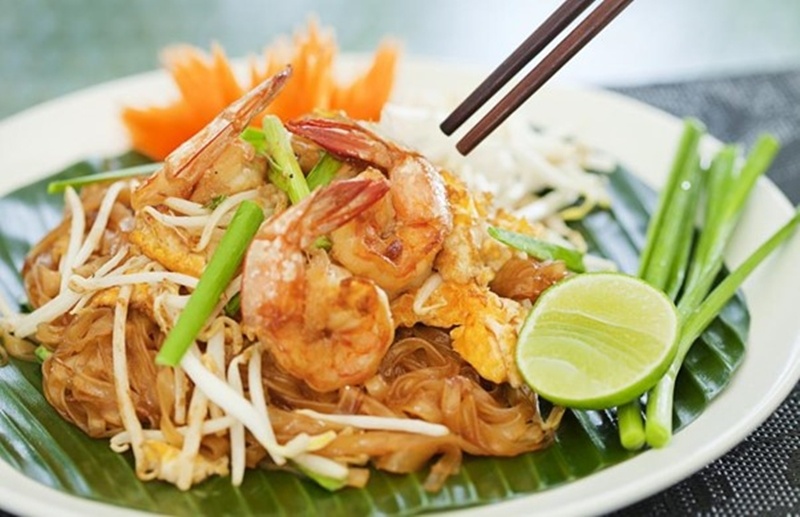 Pad Thai
is the best-known Thai dish, earning it the top spot on this list. It's made from thin noodles, stir-fried with tofu, eggs and shrimp. The dish also adds extra flavour by using different kinds of seasoning - like fish sauce, dried shrimp, and sugar. The dish is served with plenty of bean sprouts, to add texture and variety. Pad thai is probably the best beginner dish if you're not familiar with Thai food, or you can't eat some of the spicier dishes you encounter during your visit.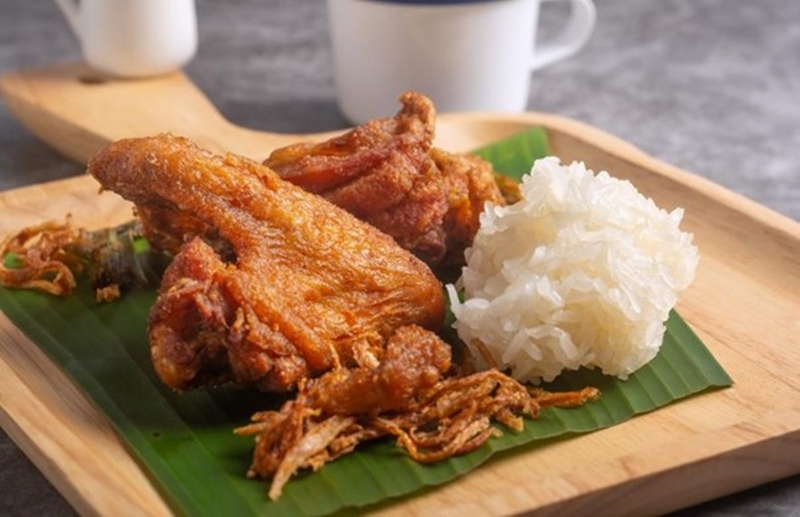 Gai Tod (fried chicken)
is Thailand's version of chicken wings. You can find it easily, and pretty much anywhere from food stalls on the sidewalk, to restaurants in shopping malls. You'll receive a small pack of rice, along with sweet and sour sauce to add some extra flavour to the snack or meal.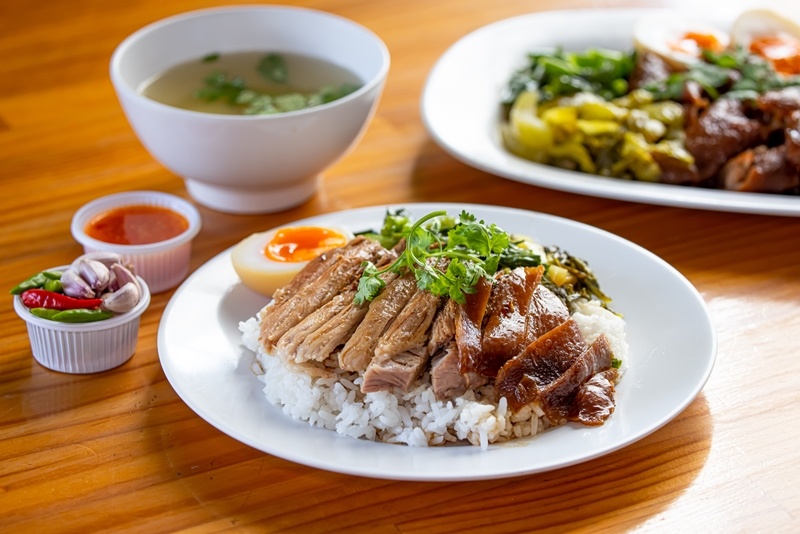 Khao Ka Moo
is pork leg stew with rice. The pork leg takes some time to prepare in advance, as it needs to be grilled first before it can be stewed. The resulting dish is nice and tender, with a salty and sweet flavour from the seasoning. However, as with the fried chicken above, this dish is not recommended if you're looking after your health, since it's considered to be fatty.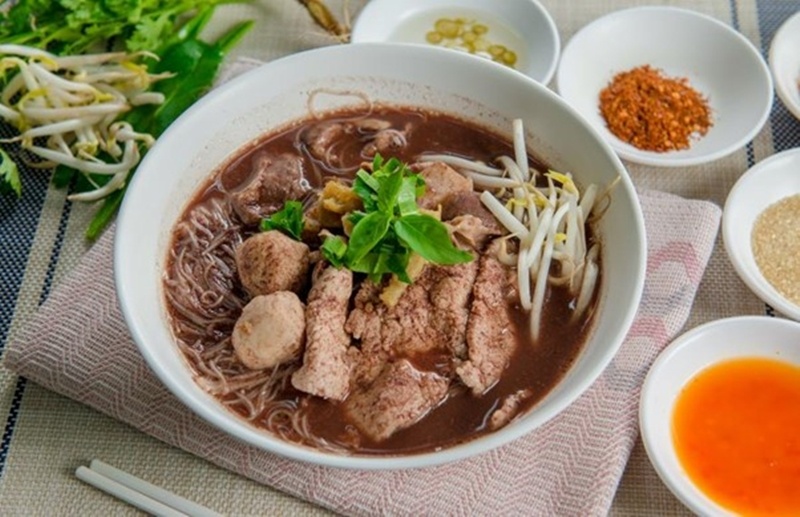 Kuey Teow Reua
which translates as 'noodle boats', got its name from tradition, as it was commonly served on boats. Compared to other noodle dishes, Kuey Teow Reua typically has more taste and flavour. The dark-coloured broth is what makes this dish stand out. The colour (and addictive taste) comes from its seasoning, making this dish popular and easily recognisable.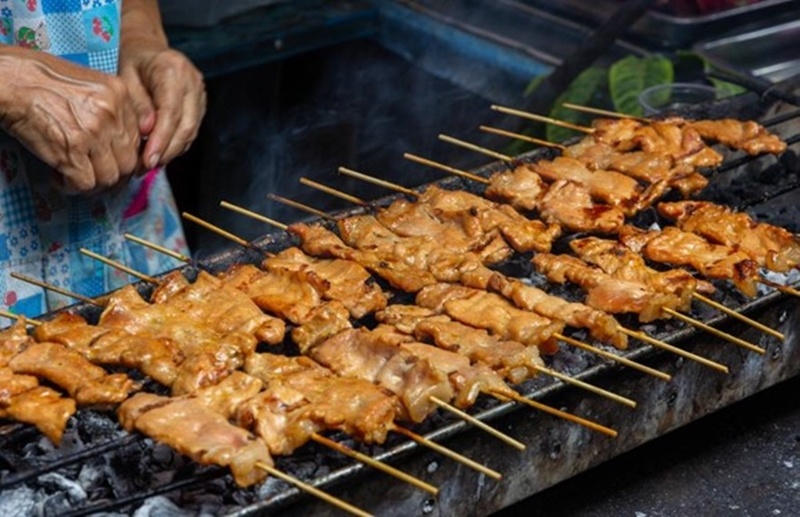 Moo Ping
is everywhere in Thailand, and very easy to spot. This simple dish is basically just a bag of sticky rice with grilled pork – a hugely popular snack, and easy to take with you on the go. It's always there to rescue you when you're feeling hungry.
Similar to Moo Ping is a dish called satay. If you can't eat pork, then satay is an excellent alternative, since it comes in more varieties, like beef and chicken. Satay comes with a very tasty sauce made of coconut milk mixed with peanuts.
Most of these non-spicy Thai food options are easy to find, and served everywhere from street vendors to five-star hotels across the country. If you want the authentic Thai experience, of course, we recommend trying it from street vendors at least once, so that you can enjoy it the way Thai people do. Every bite will remind you that Thai food is always tasty, whether it's spicy or not.