OPEN HOUSE at Central Embassy Level 6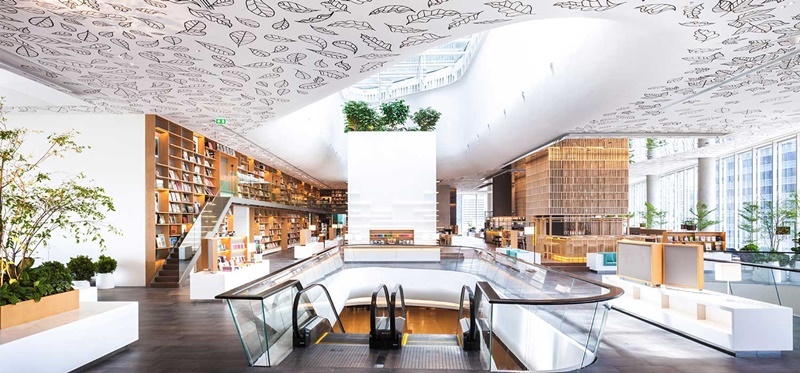 COLLECTIVE LIVING SPACE
Eating Deck/ Eat by the Park / Open House bookshop by HARDCOVER / Co-Thinking Space / Art Tower/ Open Playground
Open House is a fit-for-all space curated to serve everybody's tastes. Designed by Tokyo-based Klein Dytham Architecture, the interior is one-of-a-kind while the use is widespread. This unique experience makes Open House a collective place where passionate workers share the space with foodies, where crafters meet keen creators, where art students sit between book worms and film nerds, where diligent people join mutual area with happy-go-lucky personages, where families happily hang out with single friends, and where couples and lone souls can enjoy the same relaxed atmosphere. Designed to be multi-purpose, Open House blends general lifestyles seamlessly with specific needs.
Wouldn't it be fun to taste artisanal dishes and browse through the pages of a favourite book at the same time? Where else could you saunter around, gaining inspiration from an endless collection of books, just a few steps away from your workspace? And don't you think it's a great idea to take a break from work by watching a movie at the state-of-the-art Embassy Diplomat Screens? This well-rounded convenience can also be part of the experience at Park Hyatt Bangkok, a unique world-class hotel situated in the same building above Open House.
By spending time at Open House you will begin to understand that this place houses not merely stores or eateries, but is somewhere one can actually 'live.' Overlooking the best city views in Bangkok, it depicts the ultimate 'co-living space where individuals can find happiness in sharing such creative territory.