Inviting Everyone to Come Check-in with "Papa Christmas", Thailand's First Giant-sized Santa Made of Eco-friendly Materials!
A key highlight of this year's festive season that everyone should come check out is "Papa Christmas", a super stylish giant-sized Santa made by eco-friendly materials from the local community. "Papa Christmas" stands tall in the heart of the city in front of the Central Chidlom department store waiting to welcome both Thai and foreign customers throughout the festive season. And what makes "Papa Christmas" extra special lies in the unique design creating an Uncle Santa character that comes with a warm and positive Thai face, which is created from natural materials that can be 100% biodegradable.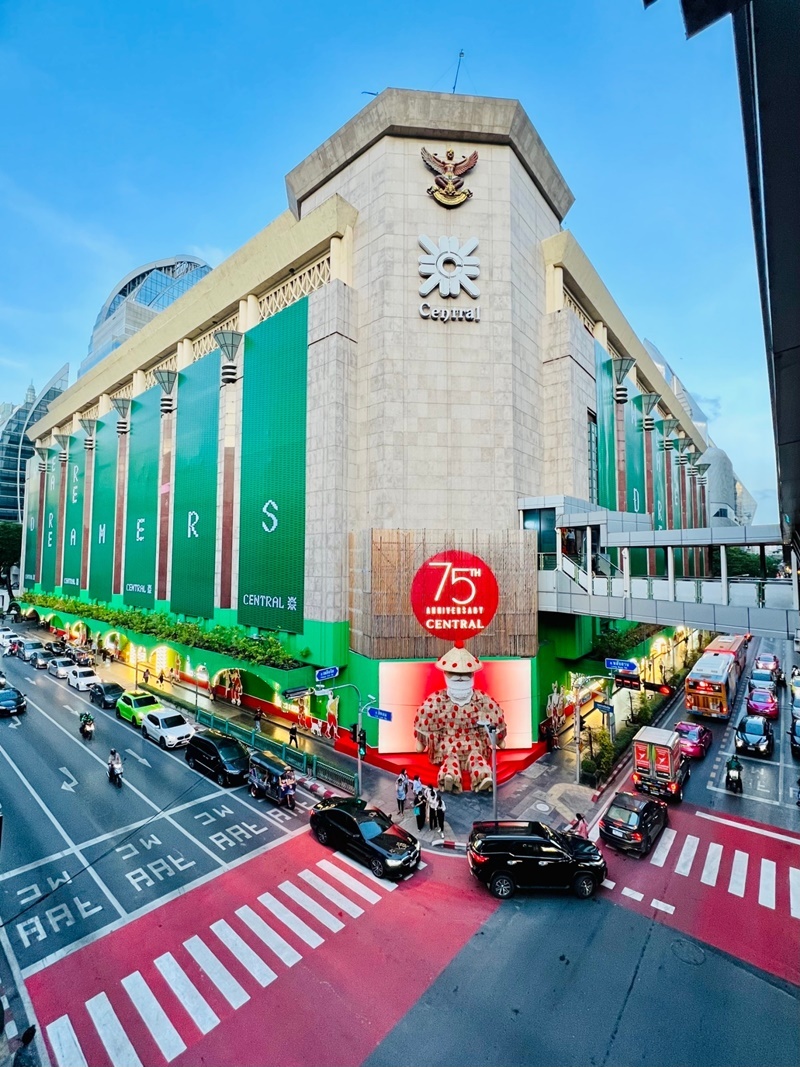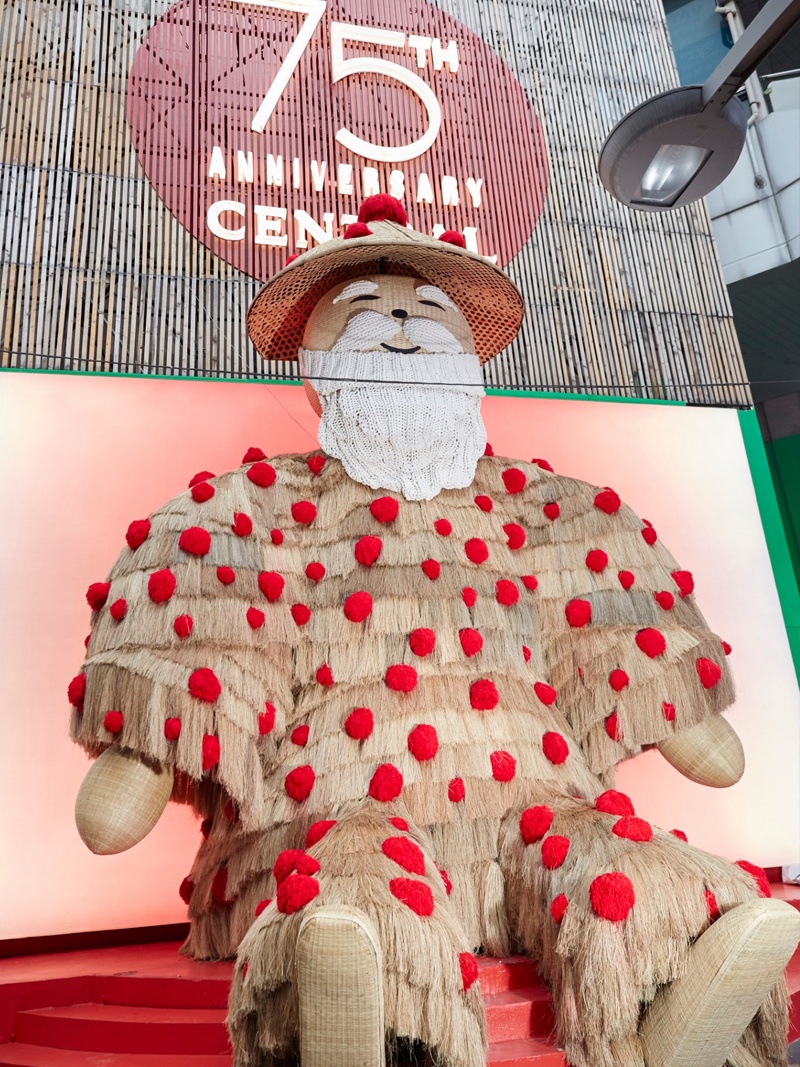 Furthermore, "Papa Christmas" fuselage is 7-meters-high made entirely of hemp fibers and there's red pom-poms decorated to help add vibrancy, which reflects the color of Central Department Store and Christmas. Plus, "Papa Christmas" white crisp beard is made from cotton rope to help give a warm happy feeling to all Central customers throughout this season, which definitely fits well with him being the first and biggest eco-friendly Santa Thailand has seen.
Finally, to add even more spectacle to this year's festive season, the exterior of the Central Chidlom building is covered with a green cloth with the phrase "We're Dreamers" which is taken from John Lennon's classic song for peace "Imagine".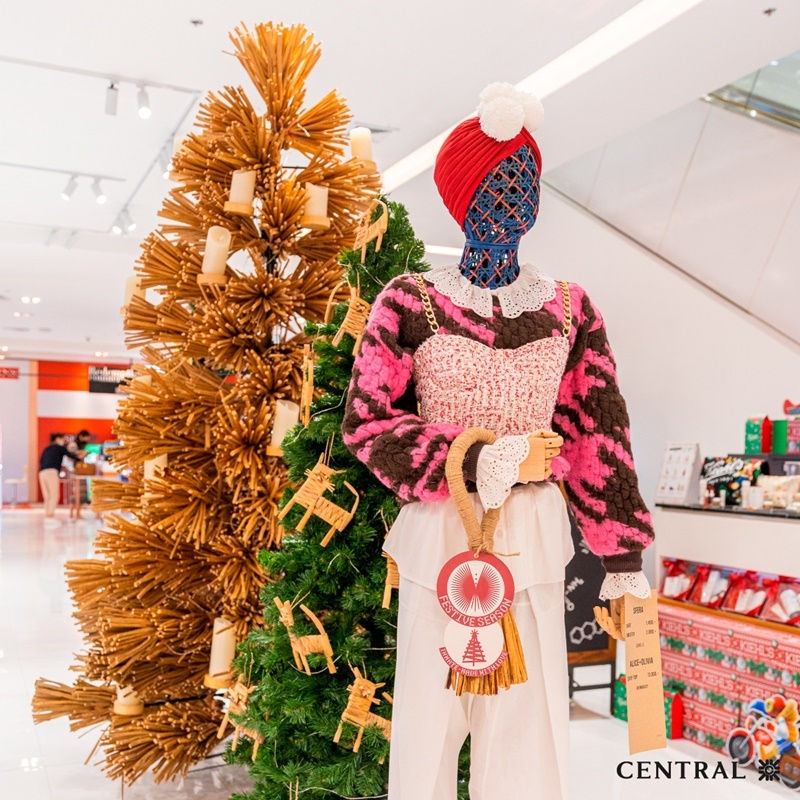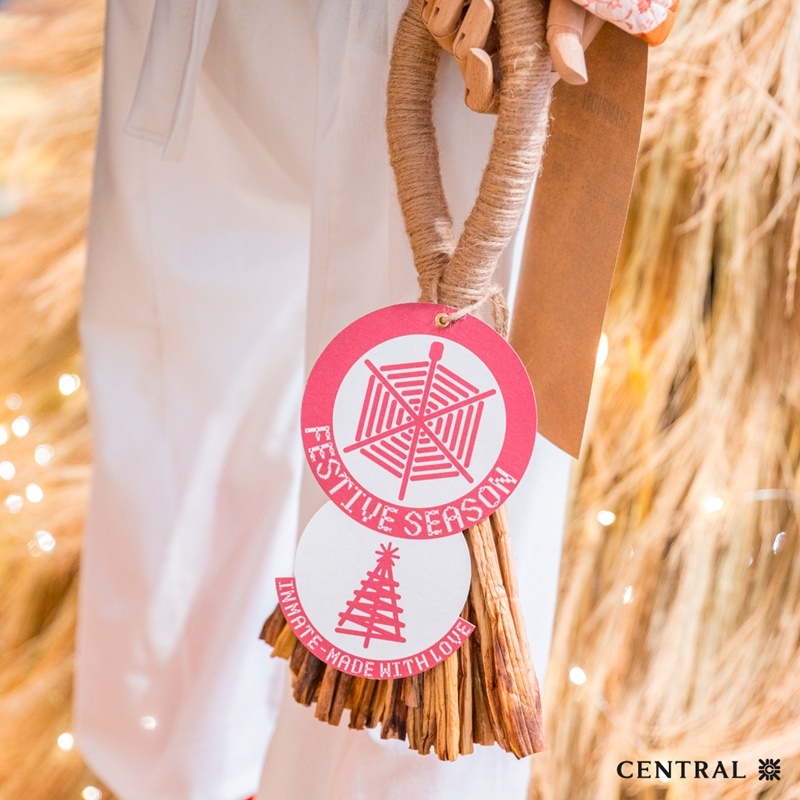 The atmosphere inside Central Department Stores across the country throughout this season's festive celebrations are beautifully decorated with the most eco-friendly Christmas trees. Every element emphasizes the use of natural materials that are friendly to the planet and helps support the local people's occupations. Furthermore, this helps bring produce from different communities across the country to be transformed into chic ornaments that are then decorated on the Christmas tree, whether it is a decorative star that is woven from palm leaves or hearts and reindeer made from hammered bamboo, which overall becomes a handmade accessory that truly saves the world.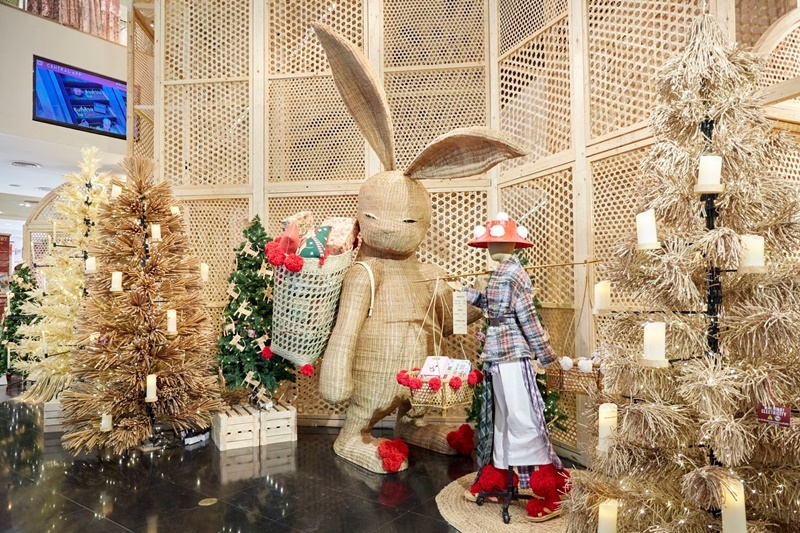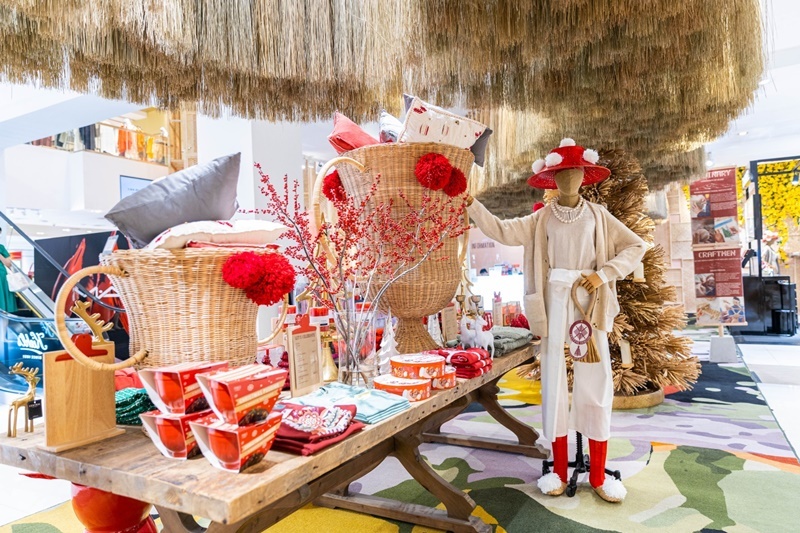 This all comes from the cooperation of Central Department Store and the Department of Corrections with the objective to share knowledge and teach inmates in 3 correctional institutions in Nakhon Ratchasima Province professional skills in handicrafts. The results are ornaments used on Christmas trees and gift boxes, which hopefully opens up opportunities for inmates to have skills to find a job once released from jail. Plus on this special occasion, the department store has also designed special exclusive gift wrapping paper to be used just for this season.
In addition, "Central Let's Celebrate 2023" will surprise shoppers both in Thailand and around the world in creating smiles every day throughout the festive season of happiness. The department stores will be packed with activities, promotions and exclusive window displays that invite you to shop and enjoy the kingdom of hot and exclusive gifts that match every lifestyle.
There will also be special promotions, gift wrapping service that comes with exclusive paper designs and one-of-a-kind gift cards that will give a full 360 shopping experience from 14 Nov. '22 - 10 Jan. '23 at Central department stores across the country, including Central App and all shopping platforms of Central Department Stores.