DIY Lacing Game for Kids - Improve Coordination and Attention for Your Kids

The time spent with your kids is the most valuable moment. On weekends, to all moms and dads out there, give this DIY activity a try, for you all to have some fun time together, all the while helping to improve motor skills and attention span for your kids.
"Lacing game" is a game easily created and played, and requires very little materials.
Your kids will get to share their opinions, and enjoy while they play. This game helps improve attention and hand and eye coordination for kids between 3-5 years old.
What to prepare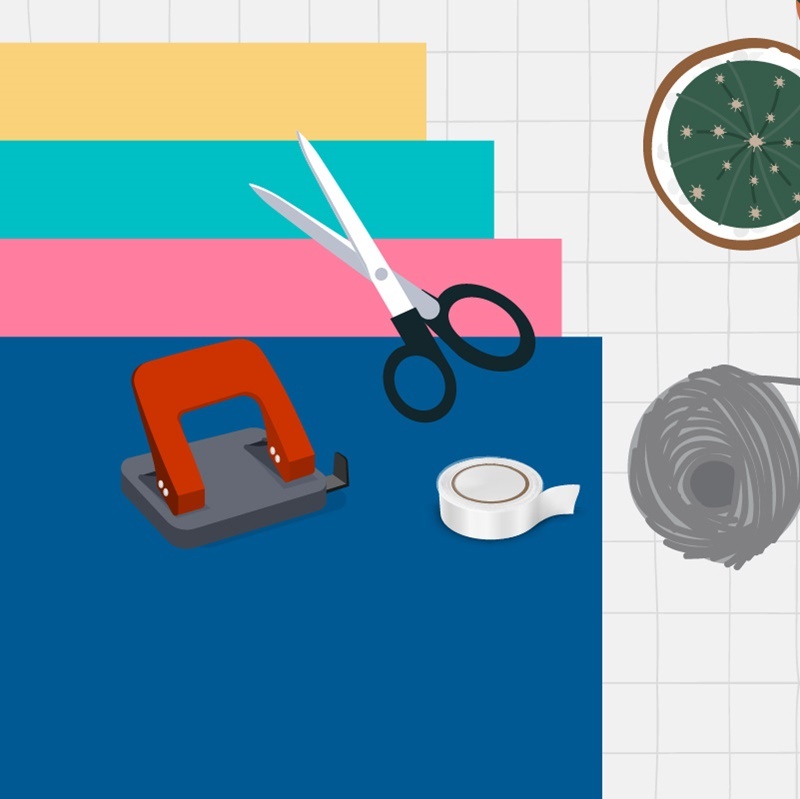 Construction paper
Scissors
Hole puncher
Yarn
Masking tape
How-to do
Don't worry, it's so simple!
Step 1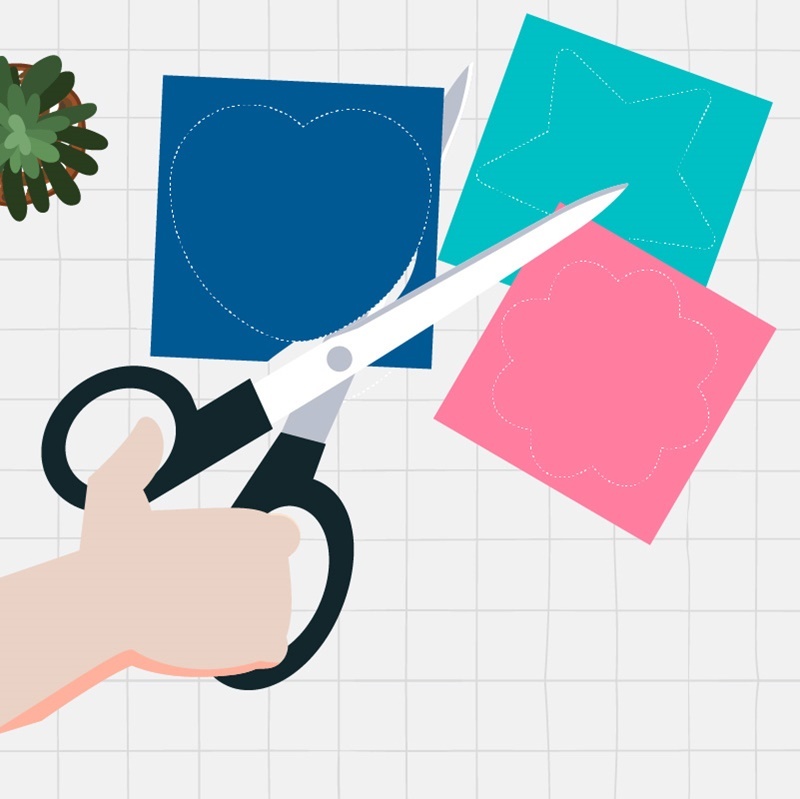 Cut construction papers into different shapes and patterns, such as star-shaped, heart-shaped, or fish-shaped pieces.
Step 2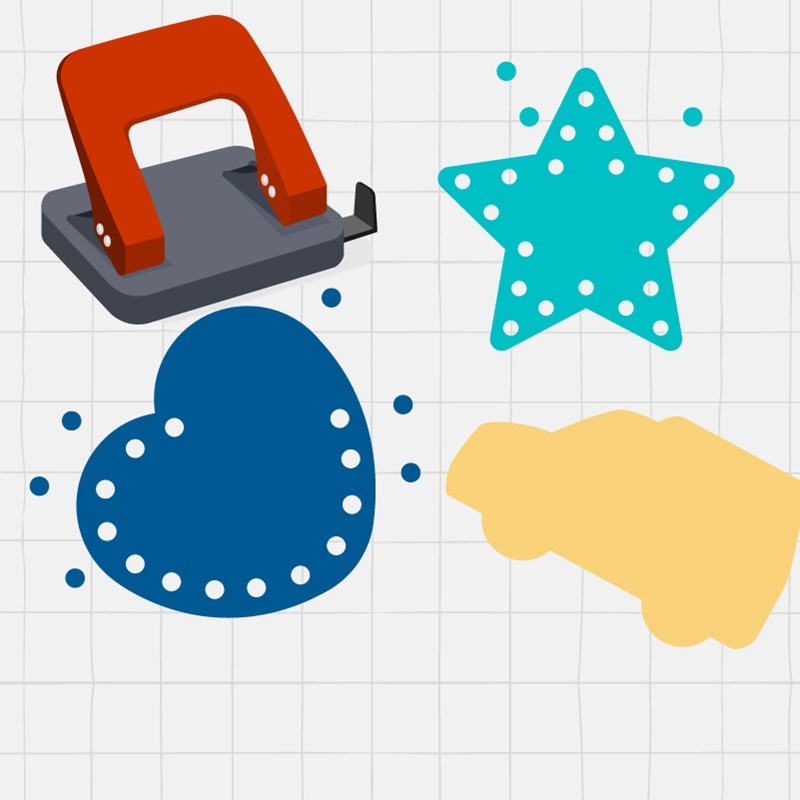 Punch holes around the shape, with some space between each hole.
Step 3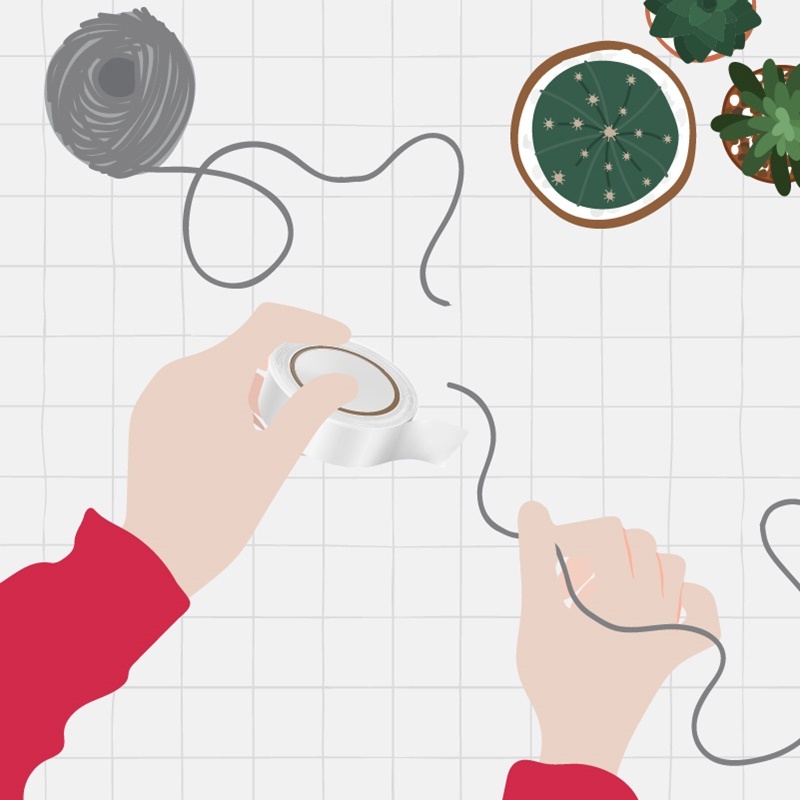 Cut the yarn into 45 cm length. Create a handle with masking tape on one side so it's easy to hold.
On the other side of the yarn, tie a knot. (You can use shoelace as a substitute).
How to play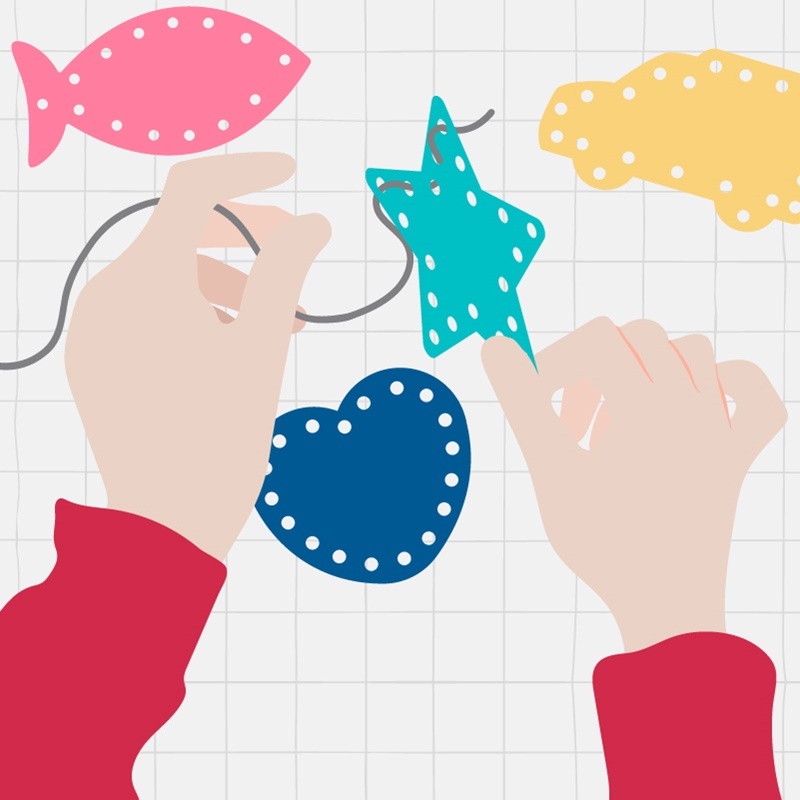 Take the yarn, the side with masking tape, and slowly go through different holes like sewing, or let your kids lace in any patterns according to their imagination.
DIY Toys are so easy to make and you can adjust according to your kids liking very easily. Not only does this help with their motor skills and attention span, it also helps boost their creativity.
You can find the materials for DIY at every B2S at Central shopping center near your home!
So how about some family time this weekend with DIY lacing game?
We guarantee your kids will enjoy-who knows, you might enjoy the moment just as much too!