Unseen Thailand: Discover Some Hidden Gems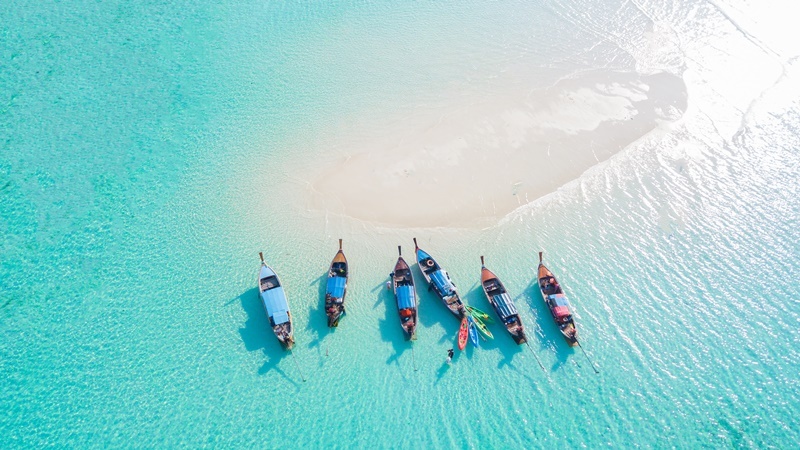 Frequent visitors to Thailand have definitely heard of Bangkok, Phuket, and Chiang Mai… but these places are not quite as exciting nor exotic as they were when first discovered. But don't worry, because while many travellers may think they have already exhausted the wonders of Thailand, tucked away in the corners of this tropical country lie some beautiful gems that are worthy of further exploration.
Thailand is divided into five different regions: North, West, Central, Isaan, and South. We have picked a not-so-touristy city for each of these regions.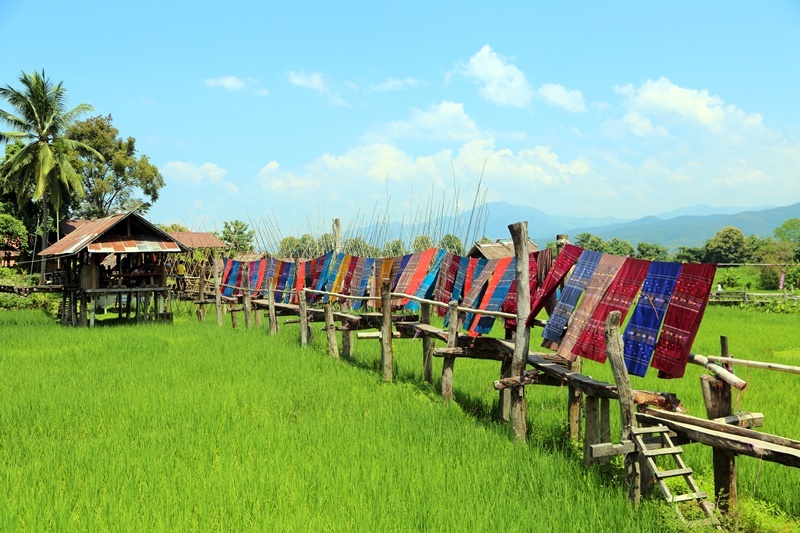 Nan
For the northern region, we present Nan. It is located in the northernmost part of Thailand, bordered by Laos to the north and the east. Nan is a mountainous province that offers outdoor enthusiasts countless natural attractions. There are seven national parks in this province, making it one of the most densely forested areas in Thailand. Those who seek an escape from polluted, crowded cities can finally breathe in some fresh air and get a glimpse of a more peaceful way of life. Aside from its natural sites, Nan's temples are also a must. Locals recommend that visitors explore Wat Phumin. Some even believe that it is Thailand's equivalent of the Sistine Chapel because of its centuries-old murals on the temple walls. Close by Wat Phumin is situated Wat Phra That Chang Kham, the second most important temple in Nan. Its distinctive Lanna architecture amazes many travellers and makes it stand out from other temples in the country.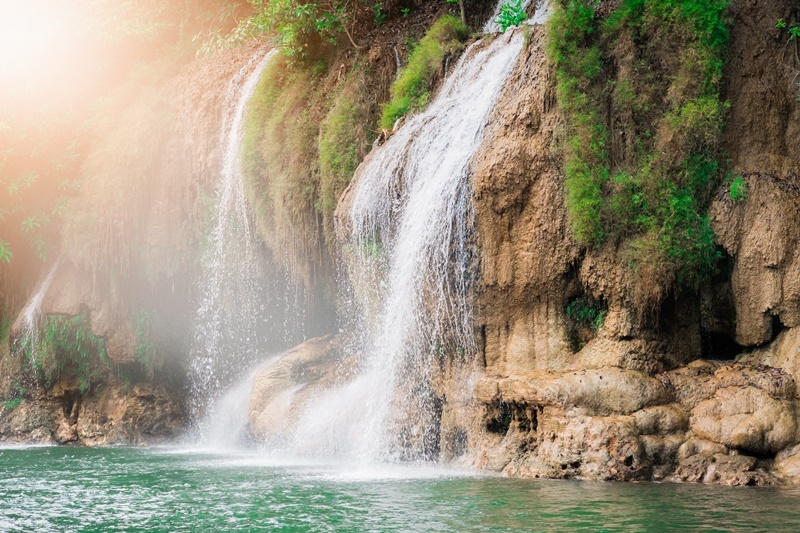 Kanchanaburi
Up next, we have Kanchanaburi in the west. This hard to pronounce city is as exotic and inviting as its name appears to be. Kanchanaburi is located just over a hundred kilometres away from the country's capital, and makes for the perfect place for both foreign and local tourists to escape the craziness of Bangkok. Kanchanaburi offers magnificent natural waterfalls and hot springs. Places like Khuean Srinagarindra National Park, Erawan National Park, and Sai Yok Yai Waterfall will have you coming back to visit in no time. On top of the wonders of nature, the city is rich in history, notorious as the site where the Japanese forced locals and Allied prisoners of war to build the Death Railway during the Second World War.
Chonburi
The central region of Thailand has so much more to offer in addition to Bangkok. Chonburi is quite underrated and receives less media attention than it deserves. Surfers and ocean lovers consider this city as their little hideaway heaven as adventures await on the countless islands which are a part of the province. For those who have had enough of Phuket, check out the islands of Koh Lan and Koh Sam Muk. Located on the latter is an ancient Chinese temple, also a refuge to wild monkeys. They love greeting visitors but their antics can be unpredictable, so keep your belongings out of their sight! In addition, those who enjoy the Phuket vibe but would love to be in a new environment can visit Chonburi's most famous district, Pattaya. The luxurious lifestyle on offer in Phuket can still be found here in Pattaya at Centara Grand Mirage Beach Resort Pattaya, one of the best family hotels in Thailand.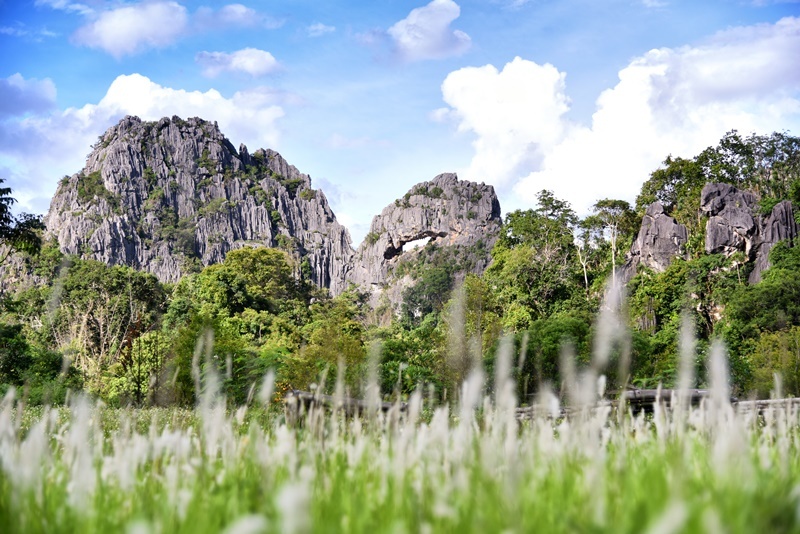 Loei
Another 'sleepy' town you really should see in Thailand can be found in the Isaan region of the country. Loei has a laid-back atmosphere which is admirably conducive to doing little more than just strolling along the river in the small town while soaking in the natural sights. The slow life trend is real in the town itself. Situated to the south of the city is Suan Hin Pha Ngam Park, which forms part of a limestone mountain range eroded over the centuries to form interesting shapes similar to those more famously found in Kunming, China. Often referred to as 'Kunming Mountain', a well-maintained path leads through some challengingly tight boulder spaces up to the panoramic peak.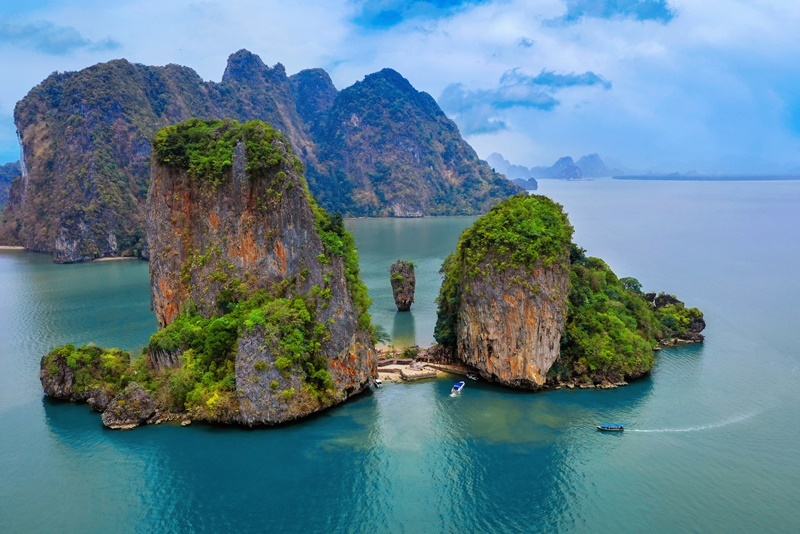 Phang Nga
Last but not least, Phang Nga deserves a spot on our list of Thailand's hidden gems. Like many destinations in the country, Phang Nga boasts many wonderful beaches, but what makes it stand out is James Bond Island. This rocky outcrop was made famous in James Bond's 1974 film, The Man with the Golden Gun. The island with its dramatic sheer walls is surrounded by a dazzling emerald sea. Another site that makes Phang Nga unique is Wat Tham Ta Phan, also known as the hell temple. This is a place that reminds locals of what they can expect in the Buddhist afterlife if they fail to behave. Statues depict people being torn apart by furious beasts, demons boiling people in large pots, naked ghosts climbing up spiky trees, and other rather graphic scenes of torture that will definitely leave you with a whole new perception of the Buddhist faith.
Next time you think of coming back to Thailand, there's certainly no need to feel that you've already seen it all. Don't say you are bored of the place until you've checked off all of our hidden gems from your list.